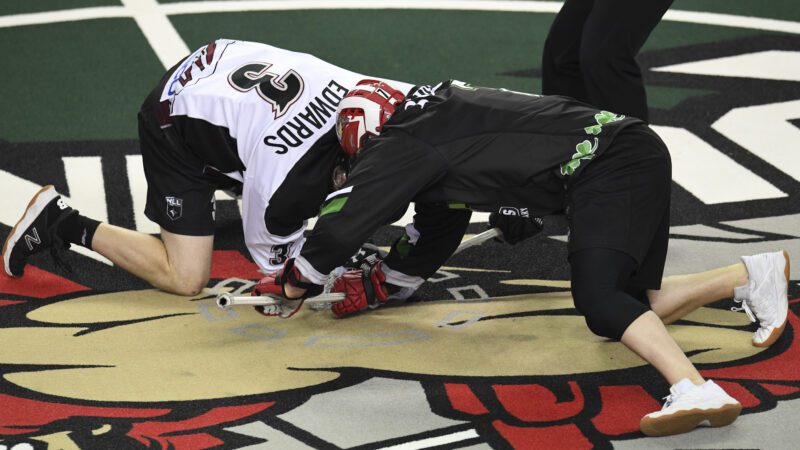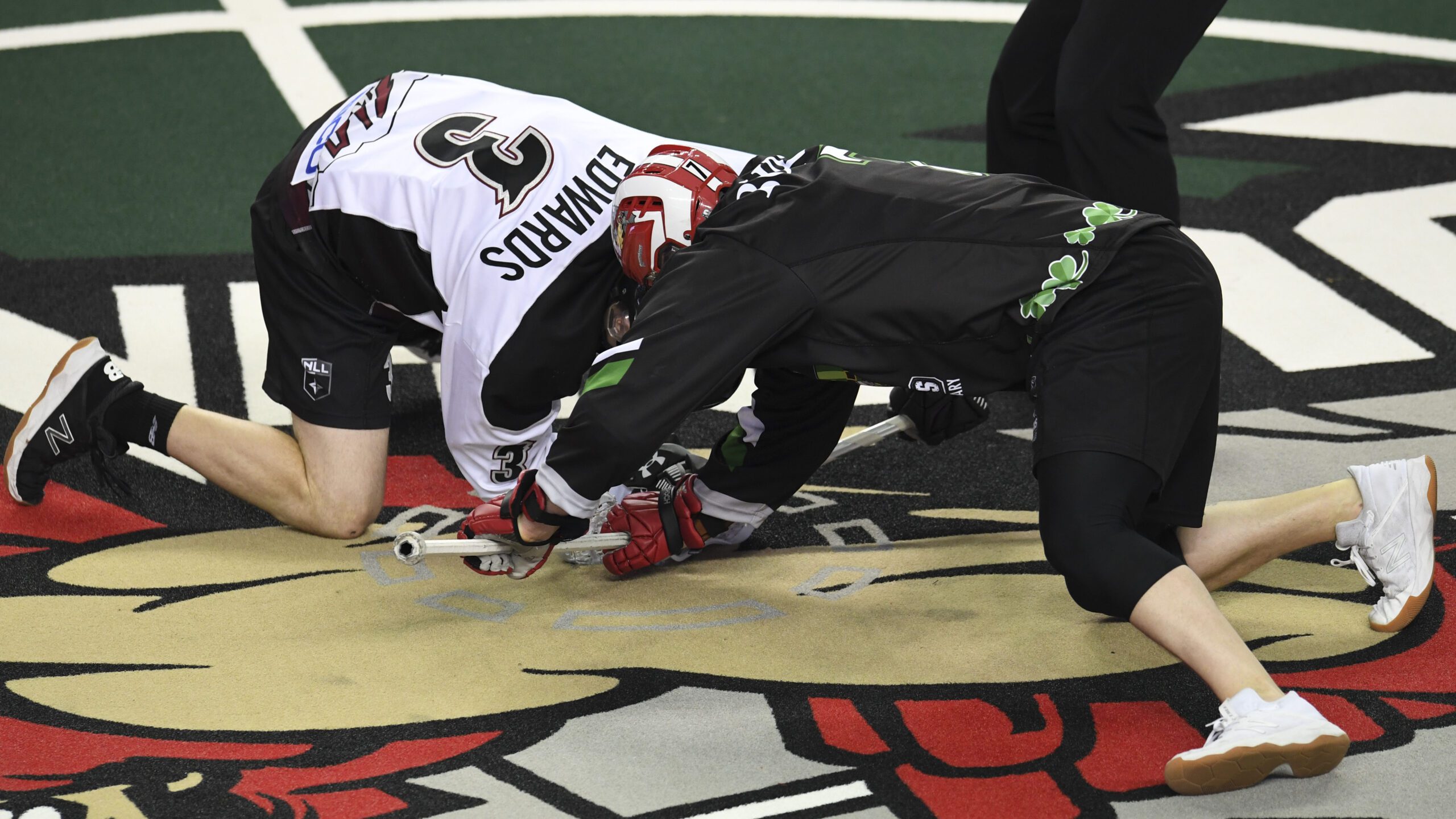 Three days off.
And the Riggers are already back at it tonight.
With just a few days of rest, the Roughnecks are hitting the floor tonight for the NLL West Division Final at the Scotiabank Saddledome. Their opponent, the Colorado Mammoth, have had the whole week off since their surprise overtime victory over the one-seed Saskatchewan Rush last Friday.
However, the Riggers' head coach believes that 'lack of a breather' will be meaningless come game-time.
"We're just going to keep doing what we do," said head coach Curt Malawsky before Thursday night's practice. "There's going to be no excuses about the short turnaround. The guys are super excited. Ninety percent of the guys play summer lacrosse where you're playing two or three times a week.
"We came out of that game excited, guys were exhausted, but no one got nicked up from that game. We'll get some fresh legs in tomorrow, move some things around, and we'll be ready to play.
"The short week is a zero-factor for us."
Since the 2012-2013 NLL Season, the Roughnecks have made the playoffs an impressive six out of seven seasons — and have earned a matchup with the Colorado Mammoth every time.
The Riggers' record over those post-season matchups is a perfect 5-0, winning by a combined score of 68-53.
The sixth tilt comes tonight — and the Roughnecks are feeling good going going into it with home floor advantage.
"We obviously love playing here," said star forward Curtis Dickson. "The last game we played here was sold out, and it was an incredible crowd against Saskatchewan. We're hoping for a lot of the same.
"It's been a while since we had a playoff game here in Calgary — especially to host the West Final here."
It was Colorado, however, that took the season series 2-1. The Riggers won the series opener 11-8 on Jan. 6 at the Pepsi Centre. They were back to Colorado just two weeks later on Jan. 20, losing the second tilt 12-7. Colorado then closed out the season series with an 11-9 win at the Scotiabank Saddledome on March 16.
The Mammoth managed to hold the Roughnecks' two leading scorers, Dane Dobbie and Curtis Dickson, to just nine and six points respectively over the season series.
"It's a whole new season," said Dickson. "We have to go back and watch that film to figure out what we did right, what we did wrong, and how to correct it. They beat us two out of three, and they're playing well right now, too. They knocked off the number-one team in the West, so they're a team you can't take lightly.
"I think we just need to keep playing the way we've been playing lately. Consistency, and getting not only a lot of shots but quality shots on a goalie like Dillon Ward — he's one of the best in the world. You need to have high quality scoring chances to be able to beat him.
"We're looking to turn the tides and hopefully come out on the winning side this weekend."