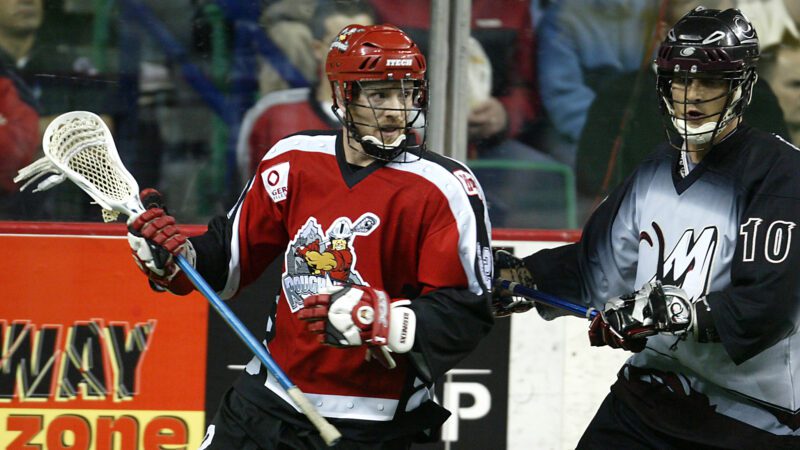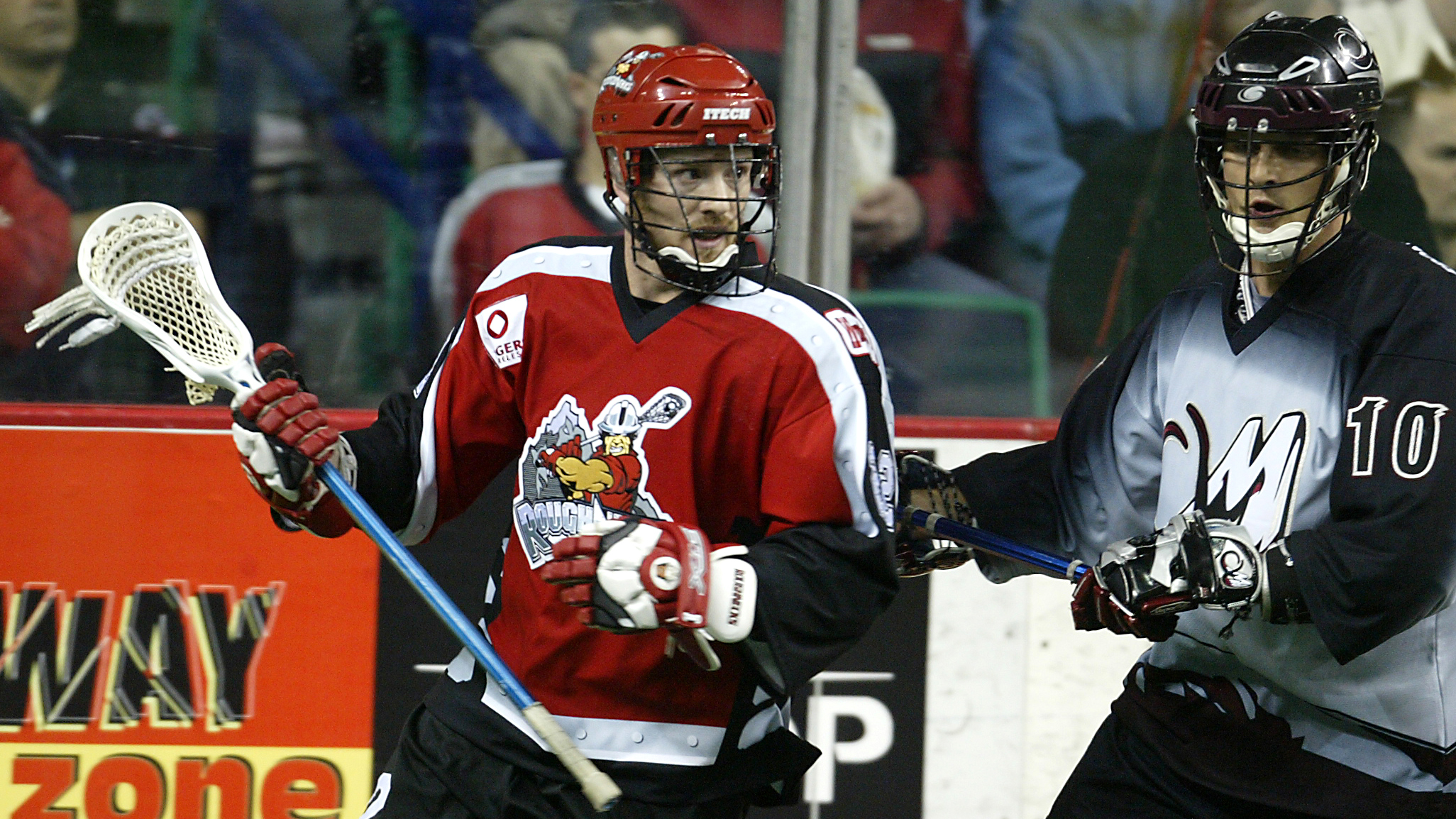 Welcome back to NLL.com's weekly feature, Where Are They Now? Every week we will be catching up with former NLL players to hear what they are up to. As always, if there is a former player you'd like to hear from, send us a tweet @NLL.
This week's feature is on Jason Wulder, 48, formerly with the New York Saints (1995-2001), Calgary Roughnecks (2002-2006), Edmonton Rush (2007, 2009-2010) and Colorado Mammoth (2008).
Wulder became one of the very Roughnecks upon joining the team in their inaugural season in 2002. In 2004, he was on the Roughnecks team that defeated the Buffalo Bandits, 14-11, to win the Champion's Cup.
His 108 goals as a Roughneck rank ninth in team history. He finished his NLL career with 566 points in 195 games.
In 2018, he was inducted into the Canadian Lacrosse Hall of Fame.
——————————————————————————————————————-
What are you up to these days?

Wulder: I work for the city of Vancouver as an assistant foreman for a sewer construction crew. It's one of those jobs where everyone complains that we're taking up space cause we're in the middle of the streets with a bunch of equipment. It's not our fault though!

How did you get involved in that?

Wulder: I was playing with a guy in Calgary, Ryan Campbell, and his Dad was the superintendent of the city. The job situation I was in at the time wasn't working out. He offered me a position there and I took it.

Do you still play lacrosse?

Wulder: No. I only picked up my stick in the last couple years for a grandmasters league, which is a 45 years and older league. I don't have it in me anymore though (to play). It's gone.
What is your most fond memory of playing in the NLL?

Wulder: Number one would be winning the championship in Calgary, which is my hometown. My family was there to see it which made it all the better.
Secondly, my years playing in New York. I had a blast playing there and I lived on Long Island for all seven years while I was there. The guys there were so welcoming and incredible. It was a great experience. I never thought I'd get to see New York. To live and play there was absolutely incredible.

Do you still keep in touch with any of your teammates and if so, which one (s)?

Wulder: I see guys around but I don't keep in touch with too many of them. A lot are fireman and I'll see them from time to time. Guys like Chris Gill, Pat Coyle, Dan Stroup and Bruce Murray.
I live an hour outside of Vancouver and none of the guys are out here. And none of my kids play lacrosse so I don't get to see too many guys in youth sports.

Finish this sentence. If I played in the league now, I would be able to:

Oh god (laughs). Warm the bench? The speed of these guys is crazy. When I see highlights, the speed of the game is so much different than when I played. It was a more settled offense when I played. Now, it's you get the ball and you go. Every guy on every team has speed that I don't think we had when I played.

I noticed on your twitter feed that you visited Wrigley Field, Target Field and Miller Park last summer. Do you go on an annual baseball trip?

This year since my daughter is going away to University we're not going on one. My wife is taking her to Europe. I'm getting stuck at home with my two kids. This summer it's hanging out for me. My son is 14 and is very involved with baseball and my youngest daughter plays soccer and gymnastics so we're running around steady with the kids.
Three years ago we checked out all the ballparks on the west coast. We hit Dodger Stadium, AT&T Park (now Oracle Park), Chase Field, and Petco Park. And the year before we hit Camden Yards, Nationals Park, Citi Field, Yankee Stadium, Citizens Bank Park and Fenway Park.
Then last year, we hit Miller Park, Target Field and Wrigley Field.

Which was your favorite stadium?

Wrigley Field and Fenway Park because you are right on top of the field. They built them over 100 years ago and you just feel so close to the game there.
After those two, I put Milwaukee as my third favorite.

Did you get to explore New York when you played for the Saints?

I went to a ton of Mets games at Shea Stadium and also went to some games at Yankee Stadium.
Because I never knew how long I'd be there for, I did all of the touristy stuff such as going to the top of the Empire State Building, going to the Statue Of Liberty, Jones Beach, Montauk … I hit everywhere. I was really lucky that I had seven years there and that I made a lot of friends outside of lacrosse and they showed me around. When I met my wife, we went up to Vermont, down to Atlantic City and explored all along the East coast.

What book are you reading now or are planning to read?

I finished reading The Great Gatsby a little while ago. It's a classic.
I have nothing in front of me right now. With spring and summer straight ahead, most of my nights and weekends are taken up with taking my kids to sports.