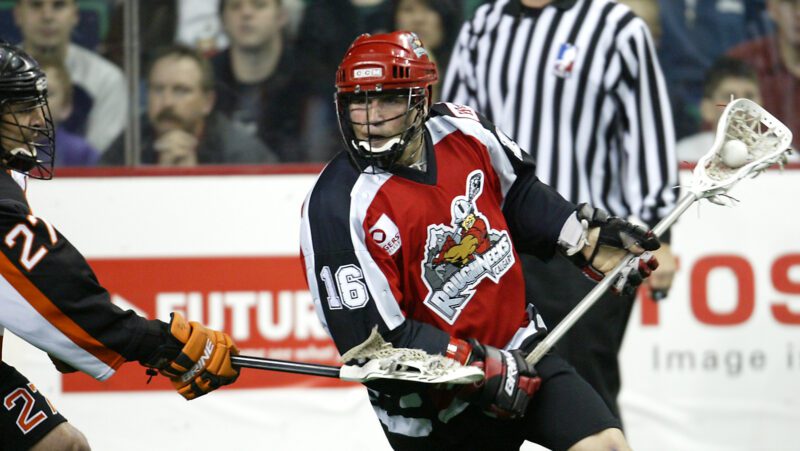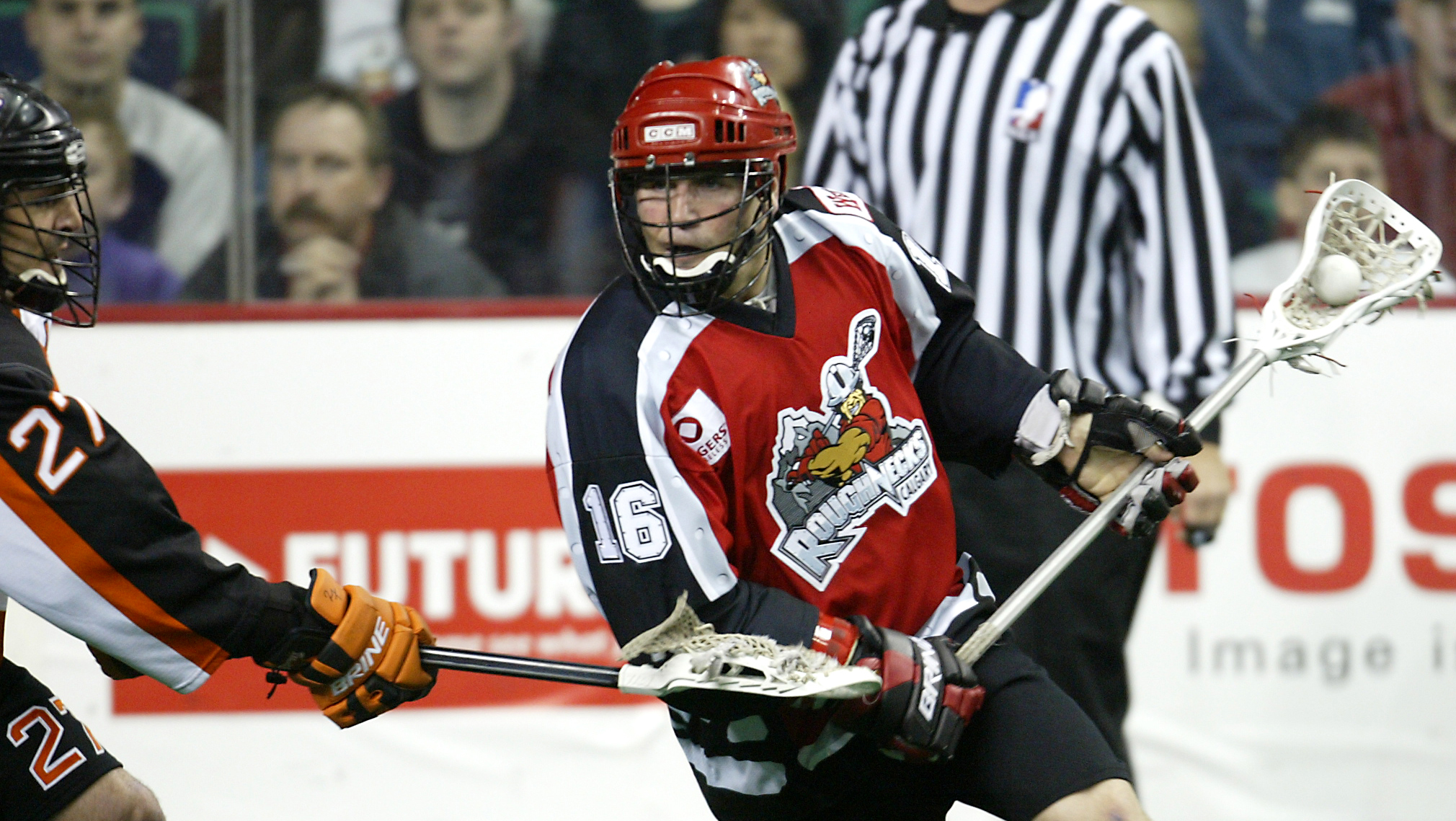 A nation-wide lacrosse legend.
Ted Dowling, whose career spanned more than two decades amongst the Western Lacrosse Association, Ontario Lacrosse Association and NLL, is a name that has been firmly planted in Canadian lacrosse culture.
'Teddy' as many refer to him, was an integral member of the Roughnecks' 2004 championship team – just a slice of his illustrious professional box lacrosse career. In 17 seasons (1993-2006), Dowling notched 355 goals and 597 points with 10 separate MILL/NLL franchises.
When it came to the CLA senior box lacrosse scene, Dowling's impact was felt across the country. He was a four-time WLA All-Star, a 1998 Mann Cup Champion with Brampton (OLA), and two President's Cups with Fergus (1992) and Ladner (2004).
Now, Dowling's outstanding lacrosse career has been neatly wrapped up with a ribbon after his recent Canadian Lacrosse Hall of Fame nod.
In May 2020, the CLHOF announced Dowling would be inducted in the Player Category.
"It was quite an honour to be considered and then voted in," Dowling said. "It's certainly is one of the highlights of my career. It's given me an opportunity to recognize all those great players I've played with, some of whom are in the Hall of Fame and some who will be. It's a recognition for my family as well, my father was a lacrosse player, my mother was a big supporter and my brothers played as well, so it's one for everybody."
Residing in Victoria, B.C., these days Dowling sits a far cry from the rough contests of old school Canadian box lacrosse.
"I'm part of a company called BYD, and I'm Vice President of Canada for them," Dowling explained. "They build electric busses, trucks and cars … I've been involved in the bus industry my whole life, my father is actually part of the Canadian Urban Transit Association Hall of Fame."
While the job may not involve the rough and tumble competition, hard hits, loud music, pyrotechnics, and energetic crowd of fans, Dowling attributes many of his career accomplishments to his lacrosse days.
"Lacrosse really helped me become who I am today," he said. "The same things you do on a lacrosse floor you can attribute to something you do in life. Whether it's fighting for your teammates or fighting for a contract that you're working for, it teaches you a work ethic. I've met some great people who have taught me a lot about the game of lacrosse. I use those lessons I've been taught from great coaches and teammates every day in my business life. Doing that has allowed me to be successful."
Dowling looks back fondly on his time in Calgary, spending 2004 and a portion of 2005 with the team. He notched 49 goals and 85 regular-season points in his Rigger tenure. Along with a two-goal, three assist performance during the franchise's first championship victory in '04.
Dowling won the title alongside his brother, Jeff, who was an assistant coach with the Roughnecks at the time.
"The best memory was winning the Champion's Cup in 2004 – that would be it," Dowling said. "I have many great memories of playing in the Saddledome, with an amazing coaching staff and a team that really just came together. It was one of the best teams I've played for.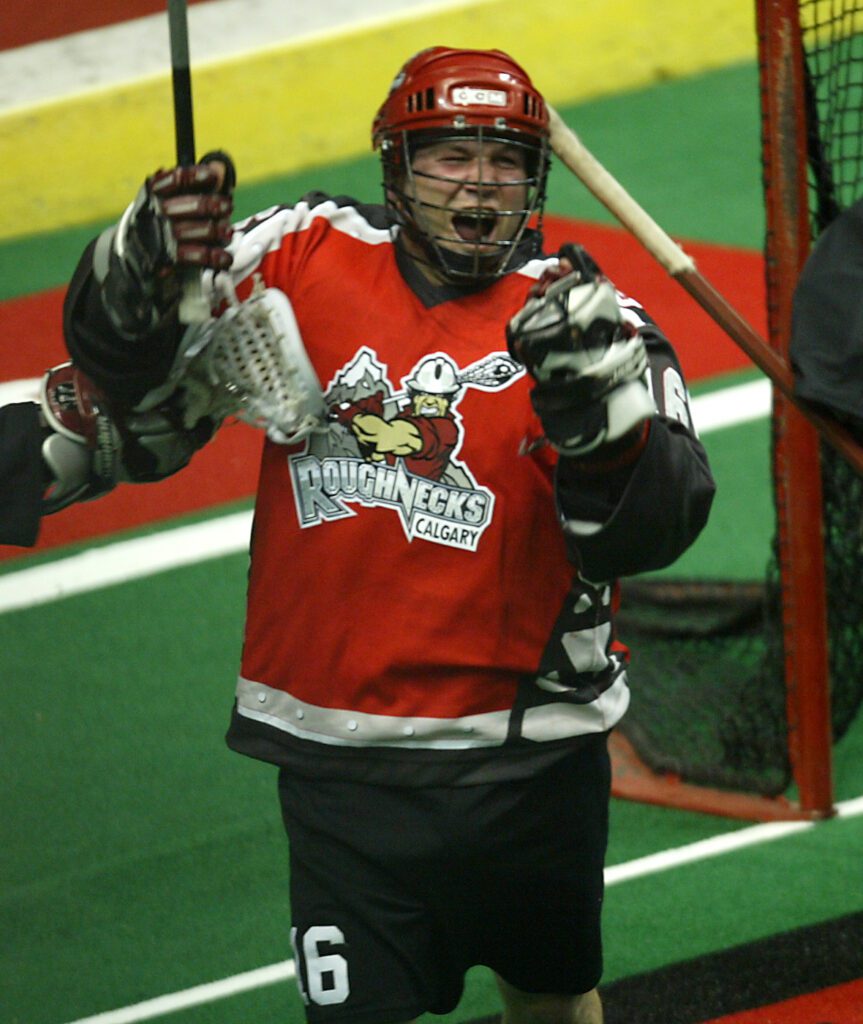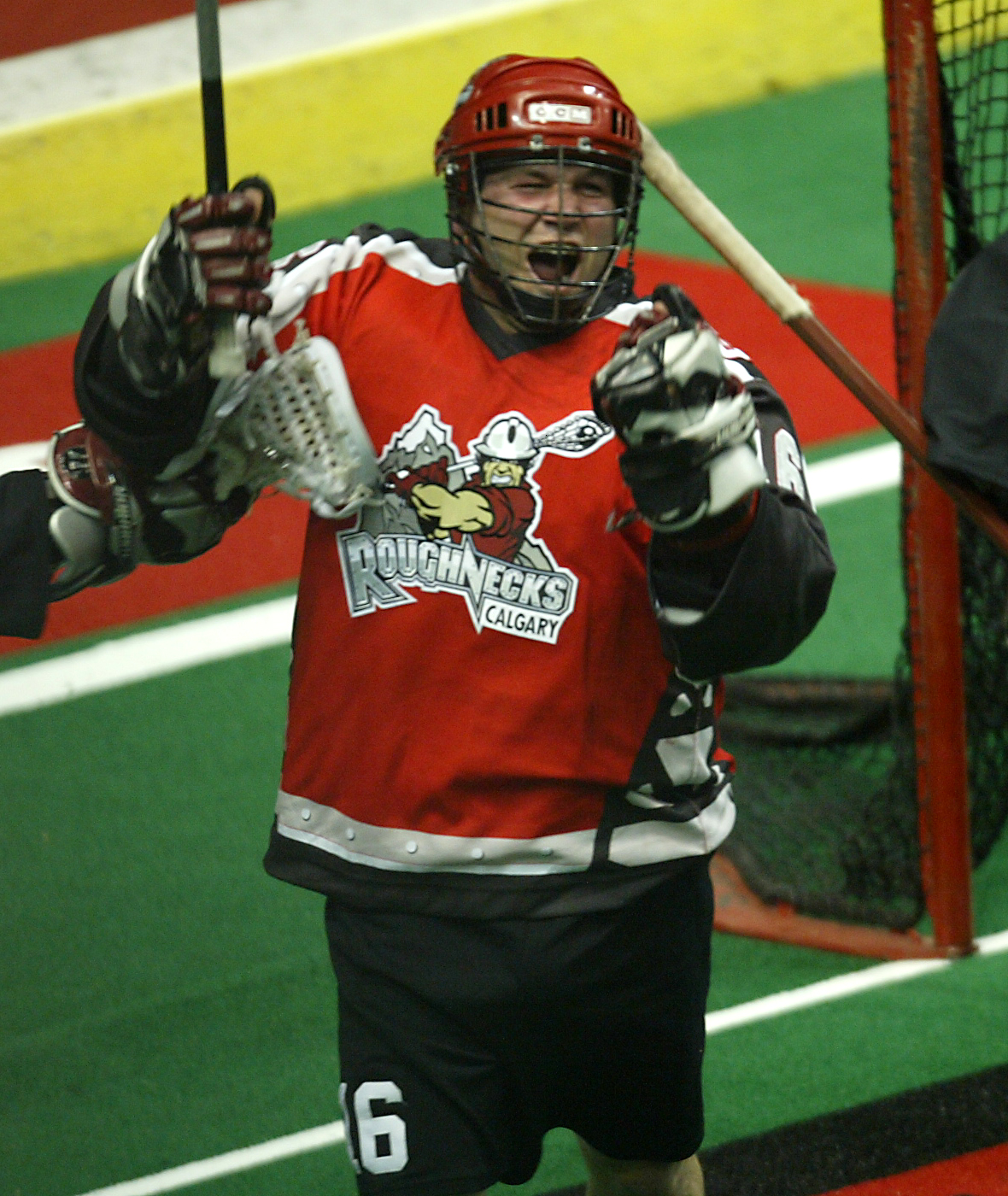 "There are too many awesome and funny stories to share; it was always a good experience. Another favourite of mine was bringing my oldest daughter – she was probably five at the time – to the games. It was a 'her and I' type of thing. I remember she got taken care of by some of the other guy's wives while I was playing, that was a lot of fun."
Not surprisingly his daughters, Trinity and Tayte have followed in his footsteps, picking up the game as well.
"Both my children play field lacrosse, and my youngest Tayte, plays box," he said. "I actually coach her.
"It's great, I get to go out and play catch with them which is always fun."
His children enter the sport in a different era of lacrosse, though. Much has changed since the '90s.
"I'd say it's a totally different game," Dowling said of modern-day lacrosse. "I think everyone who is old thinks the game is different than when they played. Especially the first few years back when it was the Major Indoor Lacrosse league in '92 / '93 – it was just an all-out war on the floor. It's calmed down a little bit, there's more athleticism now and the style of play has changed a lot too."
One piece of advice – the most important Dowling has for young players looking to go pro – still rings true as the game evolves.
"Always throw the ball against the wall," he said. "It doesn't matter if you don't have anyone to play catch with. Find a wall, throw it against the wall – do that a thousand times a day.
"Just keep trying, work on your individual skills."
As for the Roughnecks of today, Dowling puts his thoughts succinctly.
"I watch a few games during the year," he said. "Curt Malawsky is an excellent coach, and he's doing a great job with the team. And that lefty, Dane Dobbie, he's my favourite player. We play very similar, almost the same way."
"When I see him play, I think I can come back," he joked.