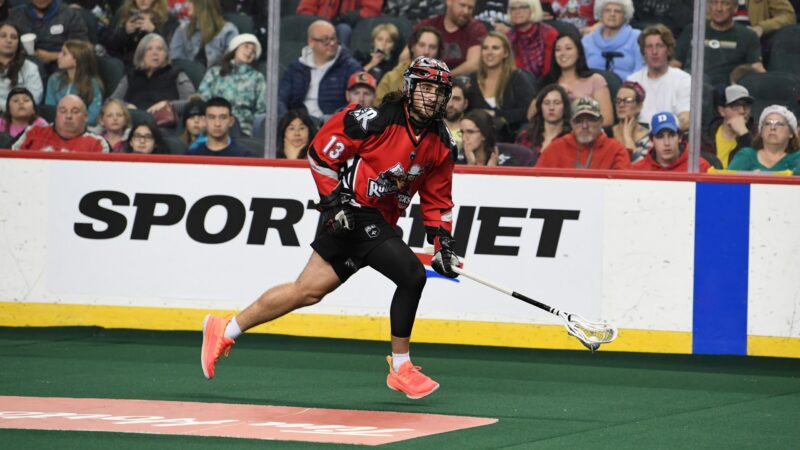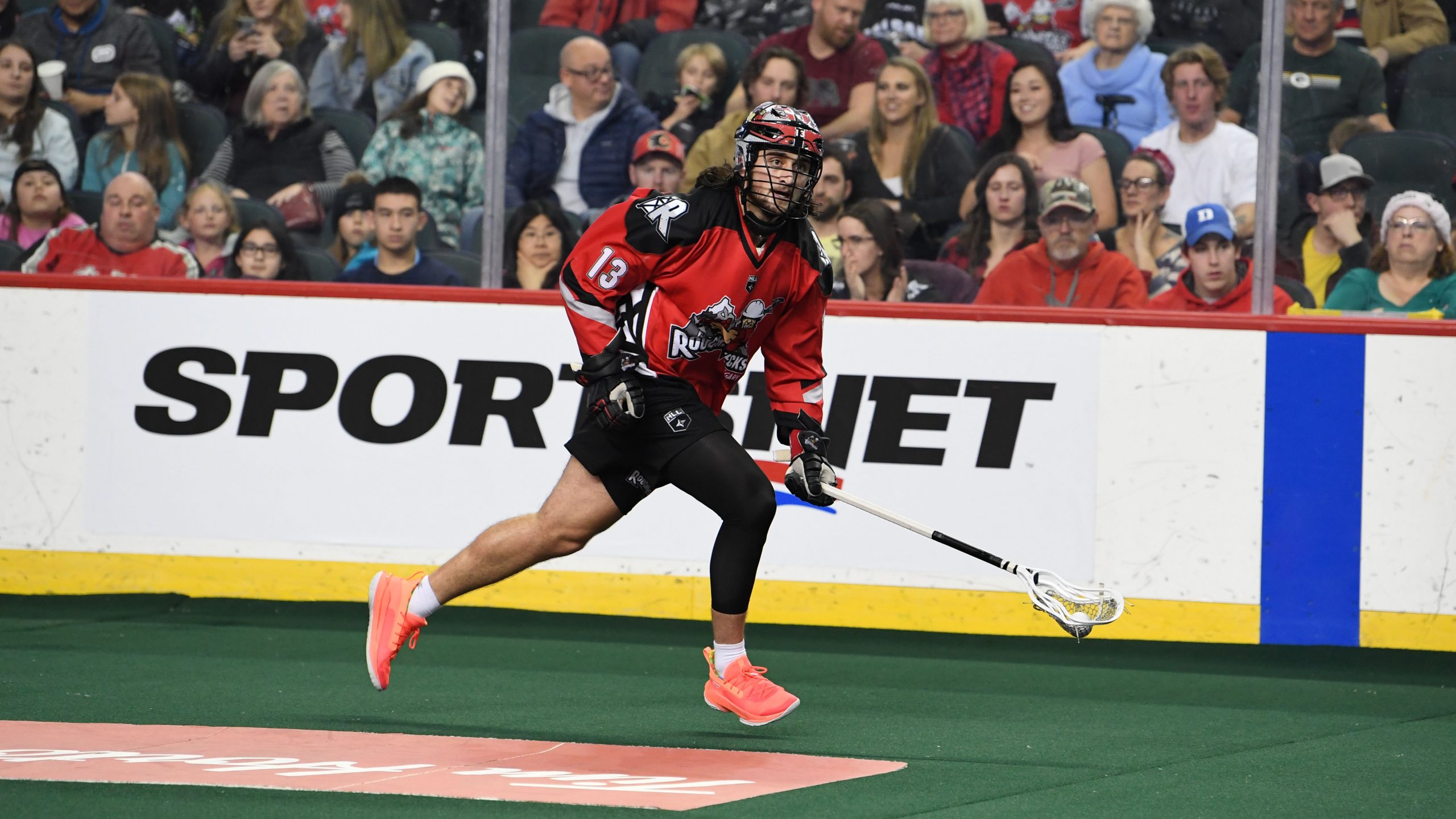 It's a lacrosse mystery for the ages.
A conundrum that has gripped the Rough House, and spectators across the NLL.
Well, maybe that's overdoing it just a wee bit.
Still, the questions remains: Why does Eli Salama wear only one legging?
The simple answer: It was a look born out of necessity, which turned into plain old fun.
"At this point, it's more for style than anything else," Salama said. "In college I had to deal with some shin splint issues so I wore a sleeve on one leg , but it was just up to my knee, so that's where it started.
"Then I was watching NBA and saw guys like Devin Booker wearing the one leg sleeve, I liked the look so figured I'd bring it out. I had a couple decent games with it last year and figured yeah, I guess this is just going to be me from here on out.
"I'm not the most superstitious guy in the world but once I'm comfortable in something I tend not to change it."
One teammate even warmed up to the trend.
Mitch Wilde made his one legging debut Dec. 21 against the Colorado Mammoth.
"It took a little convincing," Salama said. "Mitch and I play a lot together on that side – we're linemates. We just thought we could have some fun for the game. So he brought out the one legging."
It may have been a limited edition look for Wilde, though.
"We ended up losing that game so he's sending it into retirement for a little bit. It might come back out later in the year.
"We'll try again in a few weeks, maybe."
The single leg sleeve isn't the only statement piece Salama brings to the turf.
How could we not talk about those glowing shoes?
"I've always really liked shoes, and now that I'm out of school and have a little bit more money I'm trying to expand my shoe closet a bit," Salama explained. "I thought I'd have some fun with it. When I ordered the shoes I thought they were going to be a bit more red rather than the bright, neon pink they're coming across as on film there.
"But I'm just rocking it.
"They're just some Sour Patch Kids Curry's. It's my favourite candy and a half-decent shoe so I figure, why not?"
But the shoes and legging aside, you definitely can't miss the second-year defensive stud out on the floor.
"I let my play speak more for myself than my style," he said. "But everybody is wearing the same jersey, shorts and helmet, so you may as well have some fun.
"We're not just robots out there playing a game, we're people too. We have our own style, own fun and things we're passionate about. Showing my personality through my shoes and my style is something I appreciate."