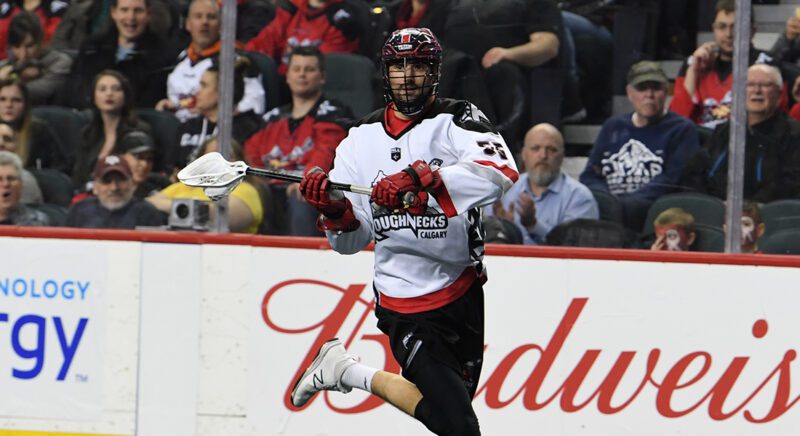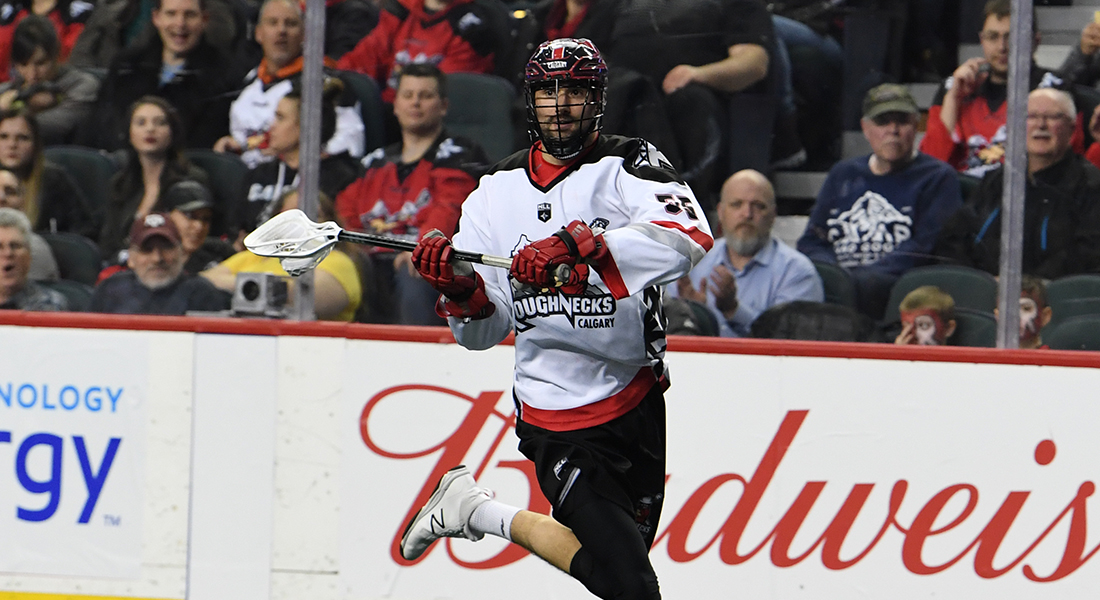 One year ago, the Roughnecks added a key piece to their defence corps.
Today marks the one-year anniversary of the acquisition of Mitch Wilde from the Buffalo Bandits.
At the time, general manager Mike Board referred to Wilde as an athletic defender who can transition the ball up the floor.
"We like what he brings to the table," said Board, who traded away a pair of draft picks to acquire Wilde. "He has shown he can play defence and put the ball in the net. He is a welcome addition to our team."
Although Wilde was held without a goal in nine games with the Riggers last year, the 6-foot-3, 210-pound defenceman did manage to chip in offensively with three assists.
The Brooklin, Ont., native has recorded at least a point in all but one game with the 'Necks this season on his way to racking up four goals and six assists in nine outings.
Heading into Calgary's road game against the Saskatchewan Rush on Saturday, Wilde is riding a six-game point-scoring streak.
"It's always an adjustment coming to a new environment, but everyone really welcomed me with open arms and were very accepting of me coming in," said Wilde, who has scored in three of Calgary's past four games.
Following Calgary's 20-12 win over the Vancouver Stealth at the Scotiabank Saddledome last Saturday, assistant coach Rob Williams commended Stealth for his part in leading the Roughnecks to their third straight triumph.
"He's one of the big reasons, that's for sure," Williams said. "Watching Mitch run the floor, you don't see too many guys that big and that fast. He made some good decisions (against the Stealth) and he made some nice passes."
Not to mention that Wilde scored a great goal in the second quarter when he converted a feed from Holden Cattoni to give the home team an 8-3 lead.
"That play all started with good defence from Mike Carnegie and then a great pass from Christian Del Bianco and another good pass from Holden Cattoni," Wilde said. "Everyone's clicking. Everyone's doing all the right things and we're having a lot of fun playing right now."
Looking back, Wilde is happy that Board pulled off the deal to bring him to the Riggers from the Bandits, who selected him in the second round, 15th overall, of the 2013 NLL Entry Draft.
"I'm really, really happy with where I'm at right now in this organization and I love playing for Rob Williams and for Curt Malawsky," said Wilde, who has scored 18 goals and added 38 assists in 65 career NLL games in addition to scooping up 220 loose balls. "It's been great and I can't say enough good things about the organization."
After starting the season with five losses in their first six games, the Riggers have improved their record to 4-5 heading into Saturday's clash against the Western Division-leading Rush (8-2).
"It's starting to really get fun," Wilde said. "Things are really clicking. Everyone's really buying into what we're doing here. We're getting better each game.
"It's a lot of fun being a Roughneck right now. Everyone's working hard and working toward the same goal. That's why I think we've been so successful this year."
In addition to helping out on offence, Wilde has also been a big part of Calgary's improved defensive unit.
"We're all defence first and then the rest will kind of take care of itself," he said. "I think that success is just from our defensive unit, guys pulling on the same string. It's been a real pleasure clicking and really getting to know these guys and playing solid defence. That's what really comes first and the rest is what it is."