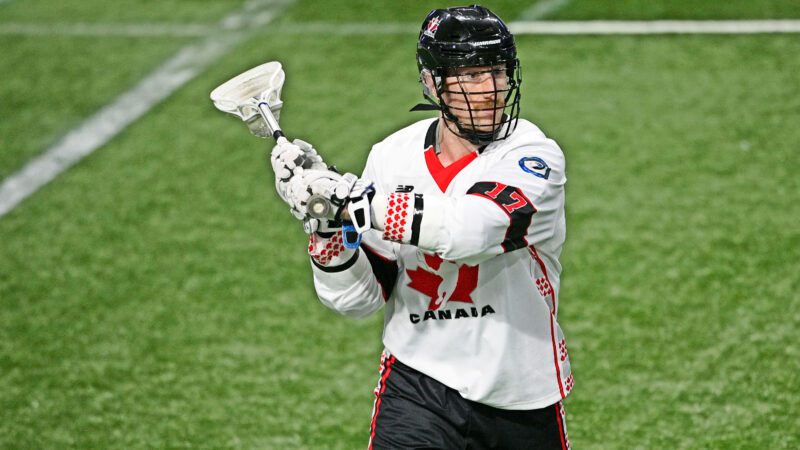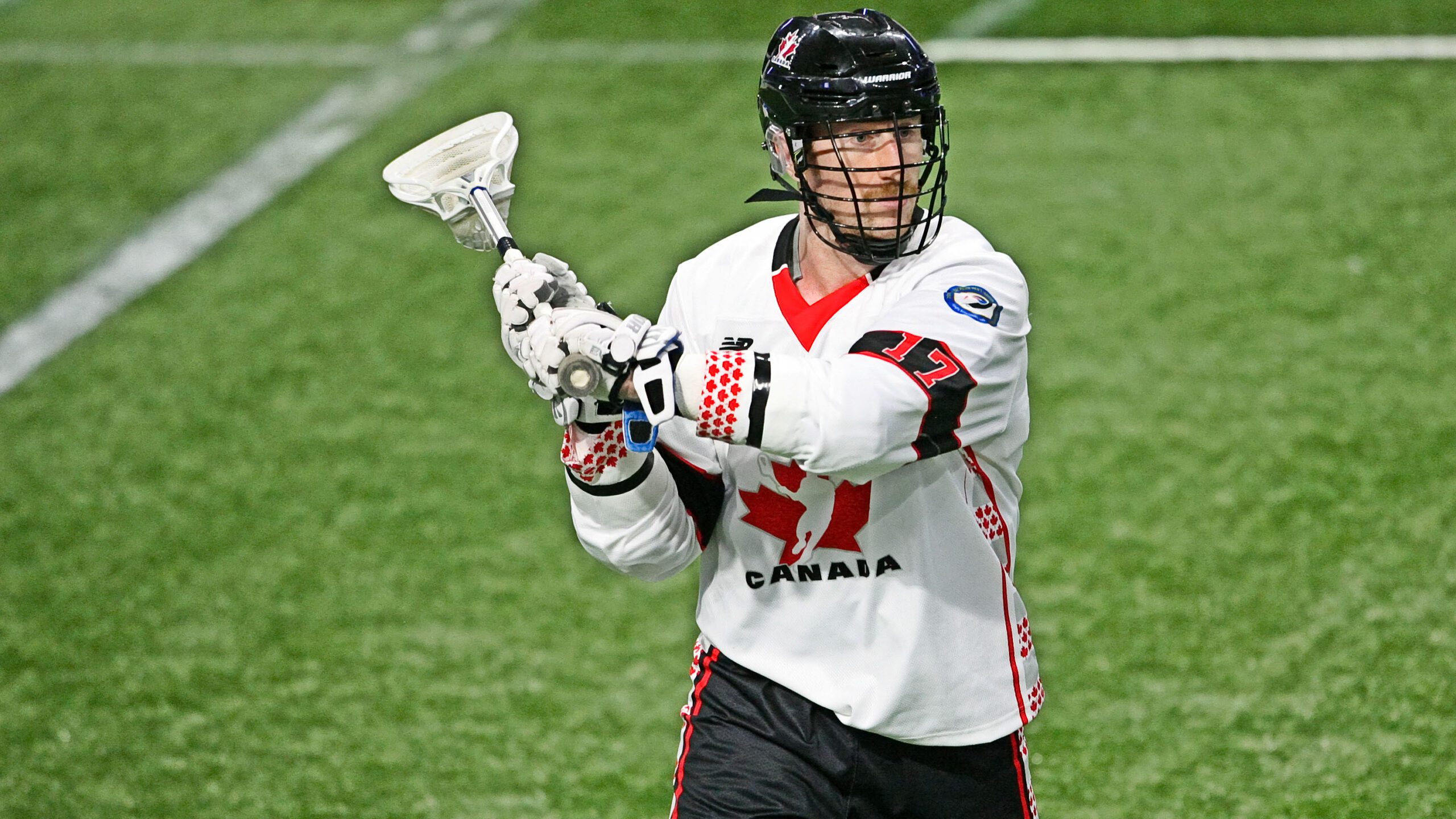 (Photo: Larry Palumbo)
The 2019 World Indoor Championships has been a lot of fun, so far.
This is my fourth World Championship now and it never gets old. Anytime you have a chance to wear the Maple Leaf and represent your country it's a massive honour, it's something you don't take for granted, and don't take lightly. You really never know how many tournaments you're going to have left in you because they only come around every four years.
And this year, we've got a really good team. You look up and down our roster and see the talent we have – it's nice to play with those guys instead of against them for once. And playing alongside my NLL teammates has been a cool experience, for Zach and Christian being young guys, it's special for them.
But I'm especially happy for Dane. I know he's missed out on a couple of world championships where he was kind of on the borderline of making the team or not, so when he got the news he was on the team he was pretty excited, to say the least. I'm really happy to see him make the squad this year and get a chance to play with him. Nobody deserves it more than that guy.
But the best experience so far has been meeting guys I don't know. Even when you're just hanging around the rink, watching other teams play, seeing how far lacrosse has come, and all the different countries that are playing it now. To see the look on the guys' faces and seeing how much they enjoy playing the game has been a special experience.
We got to practice with Team Austria the other day and they were super excited. At every Worlds we try and get out and practice with teams from somewhere else and they were pretty pumped up about it.
This is what Worlds is all about— Team Canada and Team Austria shoot around. Watch the full video here: https://t.co/fuOnvnYUZx
Video by @TOwiththeTwins @WILC2019 @worldlaxsport @LacrosseCanada @AustriaLacrosse @NewBalanceLax @warriorlax pic.twitter.com/DlqSVwAtSZ

— Team Canada Lacrosse (@CanadaLacrosse) September 26, 2019

I've had guys come up and shake my hand and tell me that they watch our Roughnecks games online over in Germany and Australia, places like that. It's super cool to know that it's growing so much and that those guys are watching the NLL on the other side of the world.
We're heading into Semifinals tonight against Team England looking to punch our ticket to the finals on Saturday.
We just need to keep playing our game. We have so much talent on the roster. We're going into the game as the favourite but it's a single-game elimination tournament so you never take anything for granted. You can never look past any opponent. But if we play our game we can win on any given night.
Canada's WILC Semifinal game goes at 9 p.m. MT tonight. Click here to watch.