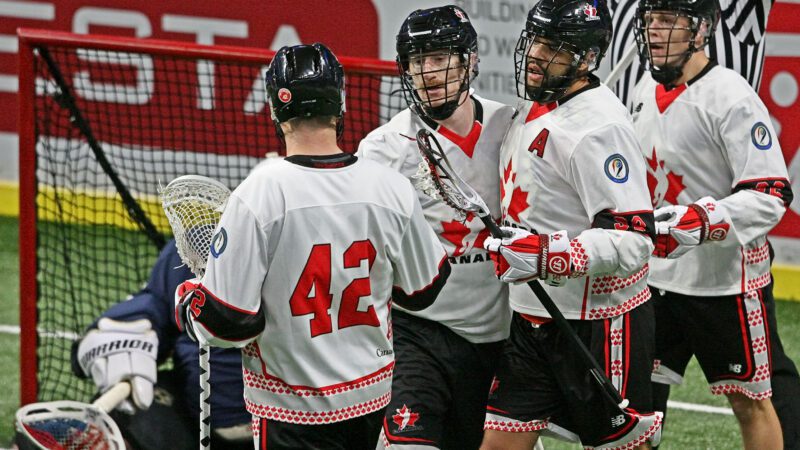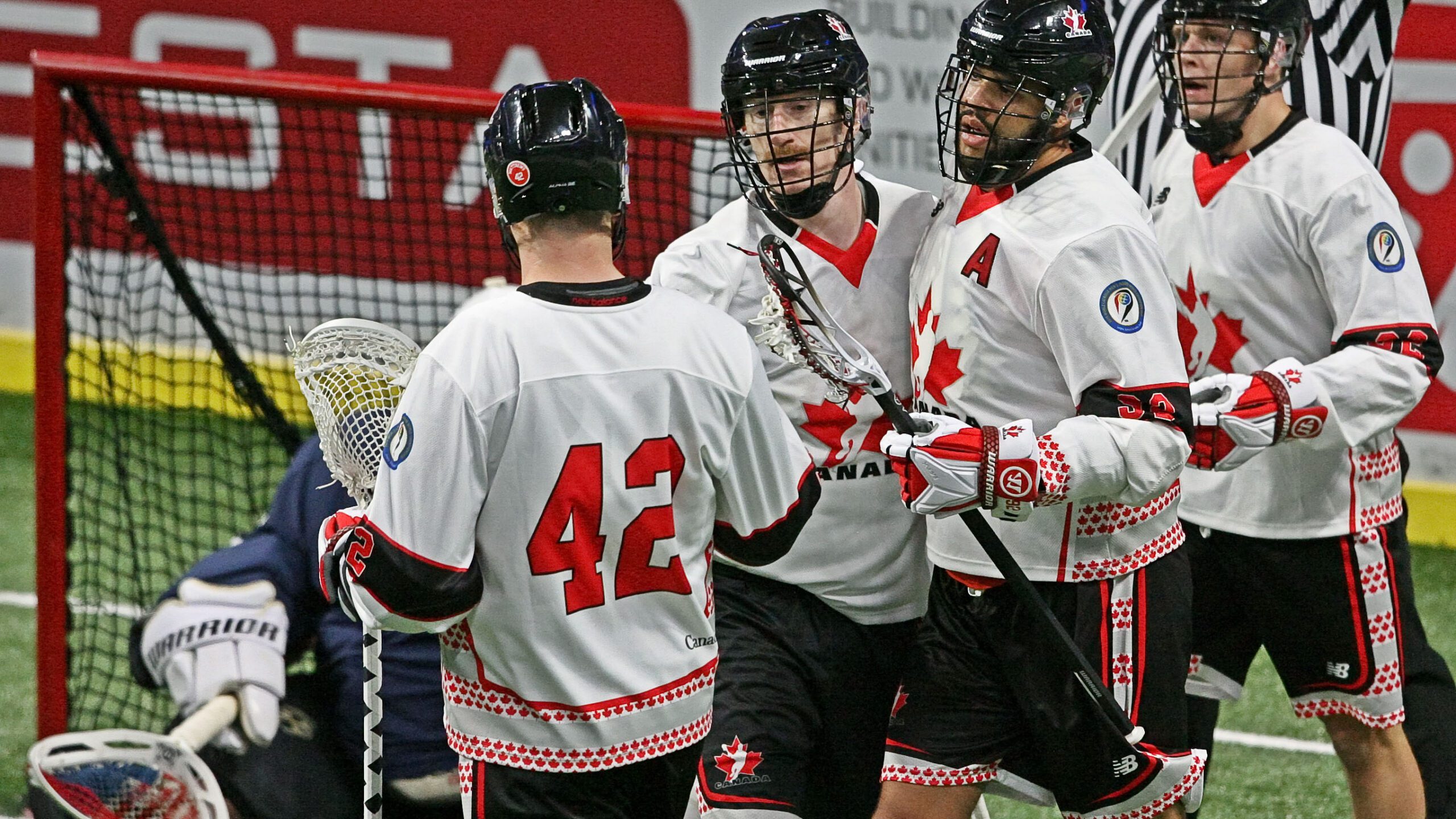 (Photo: Larry Palumbo)
One step closer to another gold medal.
Team Canada kicked off the 2019 World Indoor Lacrosse Championship with a bang, defeating rival Team USA 16-6 in their first game of pool play at the tournament in Langley, B.C.
This year, Riggers Dane Dobbie, Curtis Dickson, Zach Currier and Christian Del Bianco are representing our nation, alongside Roughnecks head coach and Team Canada assistant coach Curt Malawsky.
And they're wasting no time contributing, with Currier notching two goals (one unassisted) and two helpers in the tilt, while Dobbie tallied a goal and four assists, and Dickson netted two goals and three points.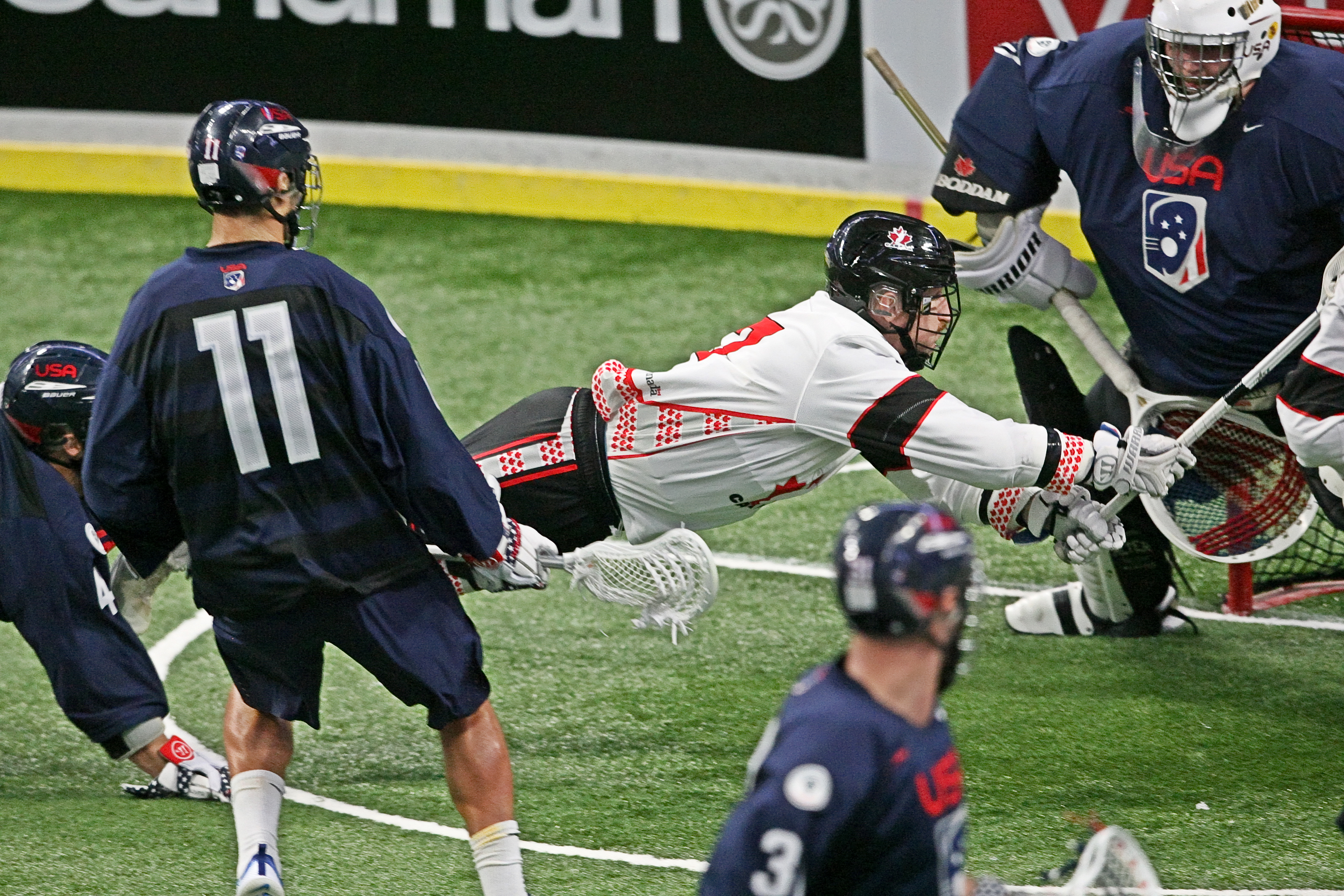 Top scorers for Team Canada in the tilt were: Mark Matthews (3+4), Robert Church (2+4), and Shayne Jackson (2+4).
Kieran Mcardle led USA (3+2), followed by Blaze Riorden (3+0) and Gale Thorpe (0+3).
Next up, Canada faces Team England at 5:30 p.m. MT. All WILC 2019 games are streamed here.