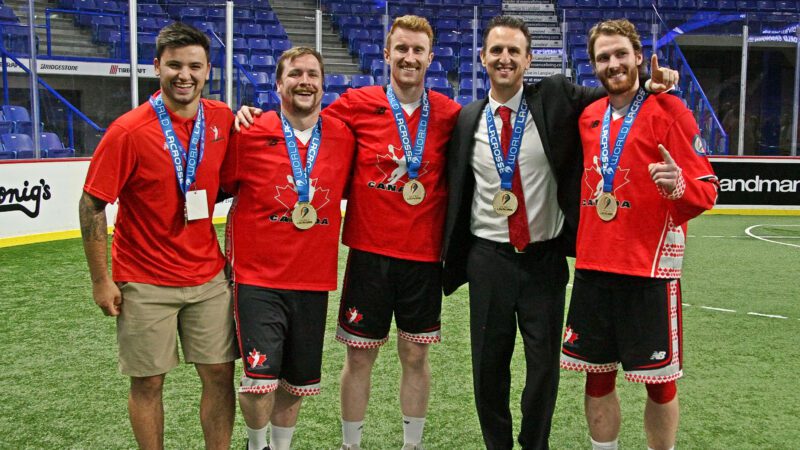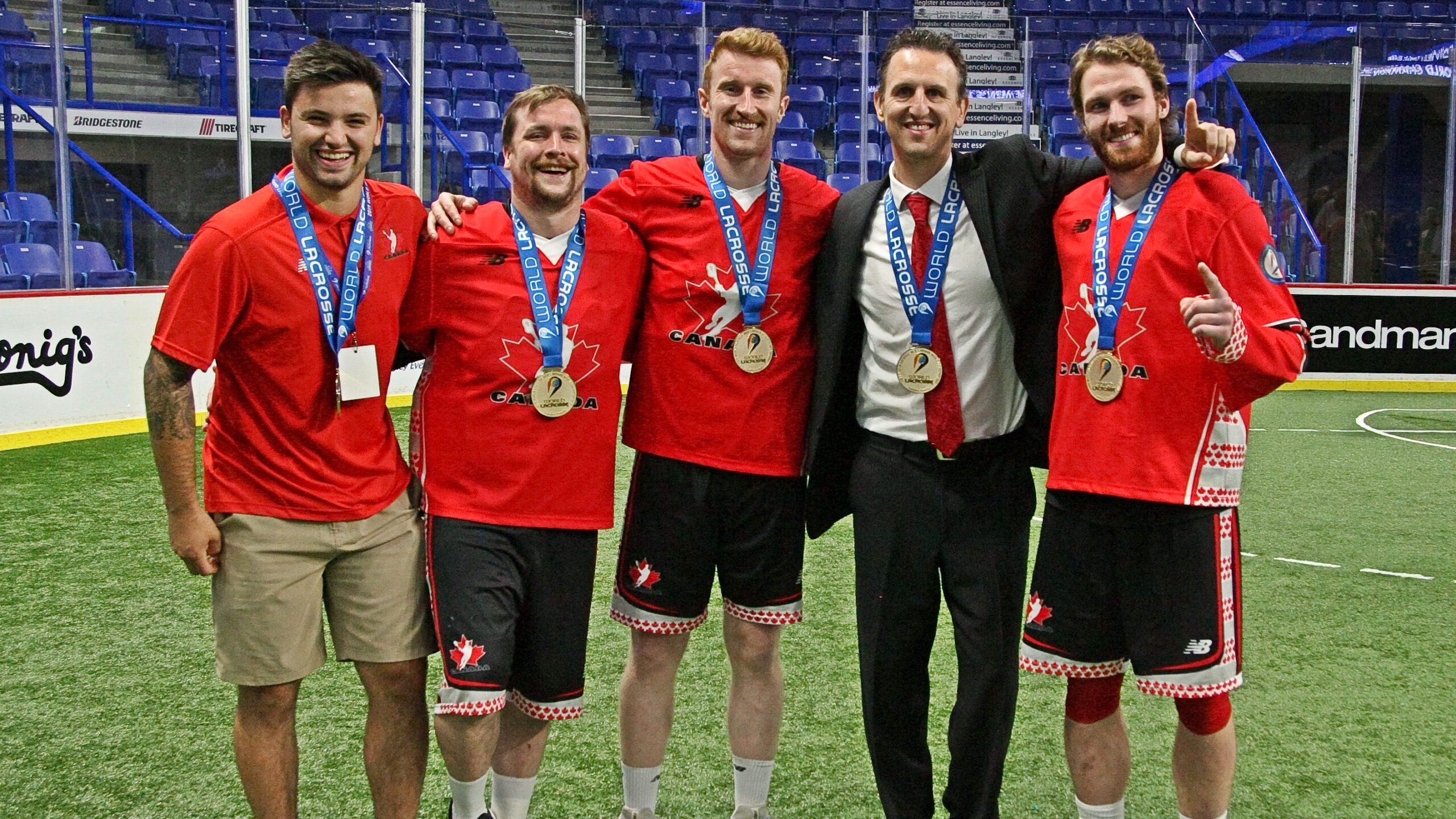 World Champions.
Has a nice 'ring' to it when you pair it with NLL Champions.
Roughnecks Curtis Dickson, Dane Dobbie, Zach Currier, Christian Del Bianco and head coach Curt Malawsky brought home gold with Team Canada Saturday at the World Indoor Lacrosse Championship following a 19-12 victory over the Iroquois Nationals in Langley, B.C.
Dobbie was a monster on the floor during the tilt, pacing all scorers with three goals and 10 points. Dickson wasn't far behind, sitting second in Canadian contributions with five goals and two helpers.
The pair also packed a punch throughout the tournament, with Dickson leading Team Canada in scoring throughout the round-robin and playoffs with 40 points (20g, 20a). Dobbie sat second overall, with 39 points (15g, 24a).
Currier recorded six points (3g,3a) at the 2019 WILC, while Del Bianco saw 59:17 of game action making 25 saves on 30 shots.
Check out some of the best highlights from the Gold-Medal Game below!
Roughnecks 2019-20 season tickets are now available for as low as $32.11/seat for adults and $23/seat for children and students (plus applicable taxes and fees). Visit Ticketmaster or the Scotiabank Saddledome box office to join the Rough House party. Fans can also secure a seat online at CalgaryRoughnecks.com or by calling 1-855-985-5000.