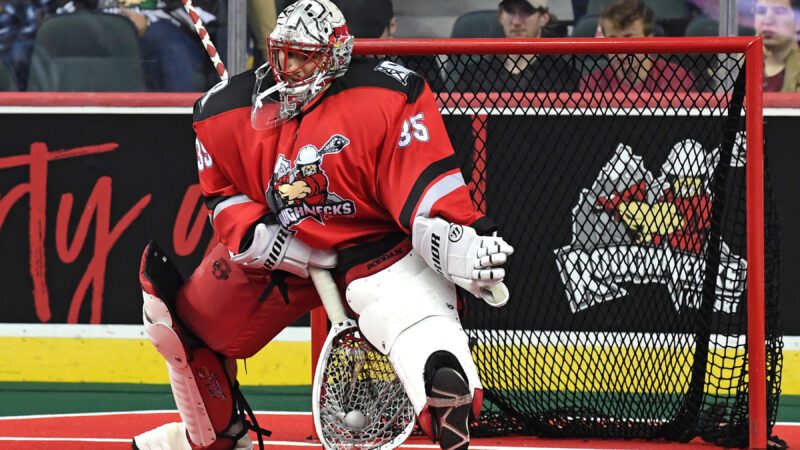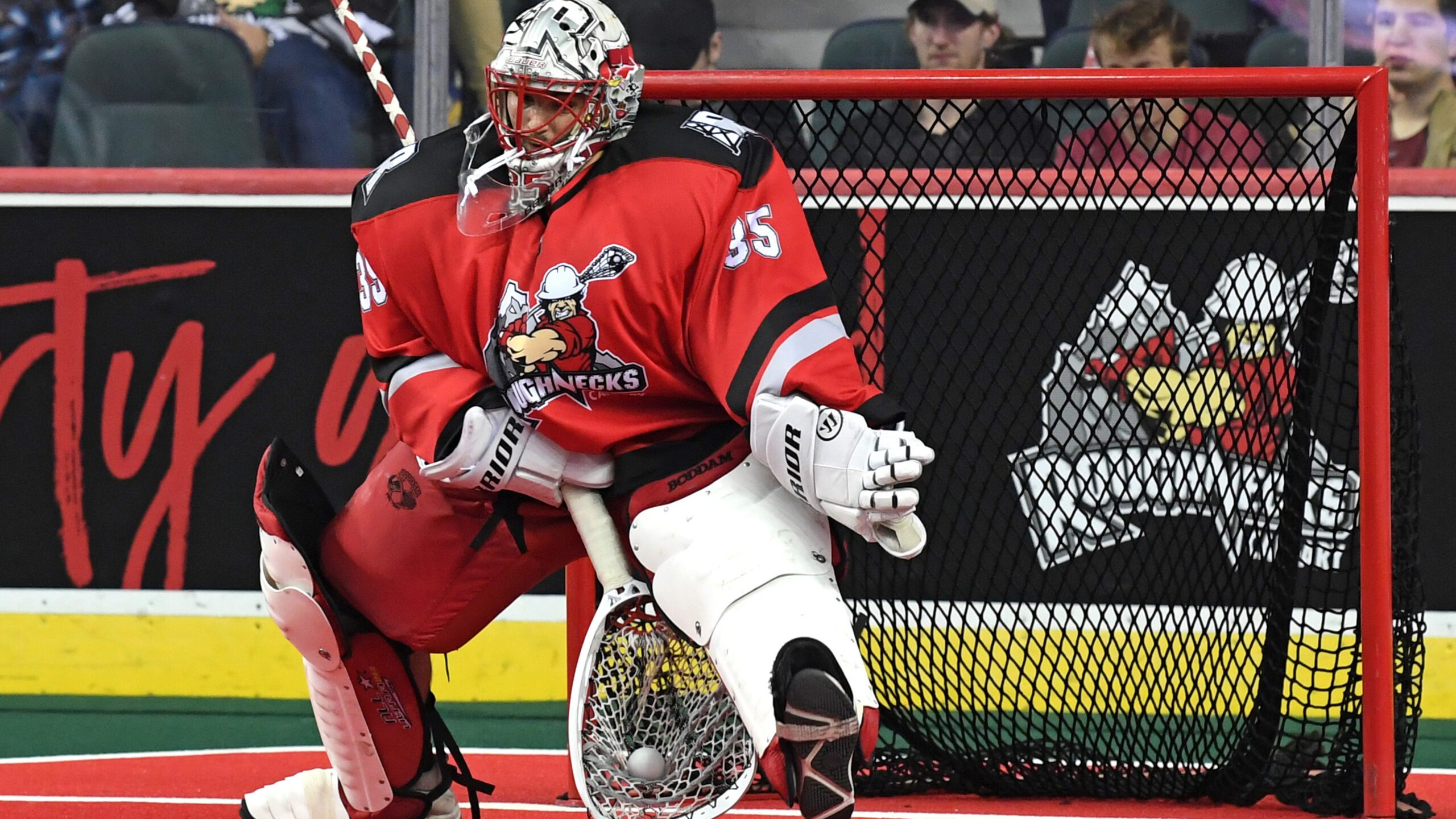 Every trip down the floor seemingly balanced on a knife's edge. Each pass, shot, save magnified to an impossible, almost unbearable, clarity.
"You just dial in," reckoned Christian Del Bianco, as if that, even under the vise-tightening can't-make-a-mistake circumstances, was the simplest thing on planet Earth. "Nothing else in the world matters, which is awesome.
"There's not a single thing you're thinking about other than watching the ball and stopping it.
"Keep it simple stupid.
"Awesome to be out there.
"Obviously we all play summer ball, where there's different rules, smaller nets, bigger sticks. But it's kinda nice to get back to those one-goal games where it looks like it's going to be the end of the world.
"Fun to play in."
As defensive fortifications go, think the Great Wall of China, the Citadel of Aleppo in Syria or Germany's Königstein Fortress.
And there, stationed as the gatekeeper of the resistance, Del Bianco standing a la Gandalf the Grey deep in the Mines of Moria, turning back the ferocious Balrog with a defiant:
"You shall not PASS!"
A tight, taut, testy 8-4 conquest of the invading Colorado Mammoth has the Calgary Roughnecks heading back to the National Lacrosse League final for the first time in five years.
For stretches, Friday's West Division final at the Scotiaback Saddledome resembled a game of personal one-upmanship between Del Bianco – who produced 47 saves – and his goaltending rival, Dillon Ward of the Mammoth – also superb with 46 stops.
"That,'' announced Calgary head coach/birthday boy Curt Malawsky to a knot of media, "was a typical playoff game. Just a grind. They beat the crap out of our O-guys but (we) never stopped coming. And then on the back end, our guys were resilient. They battled. They competed. They got in shooting lanes and soaked up shots and we could stand here all day and talk about 35. He was the backbone.
"I've seen a lot of good efforts in the NLL – that was one of the better ones."
The four goals allowed by Del Bianco and his band of barricade brothers tied the franchise low, either regular- or post-season, set Feb. 29, 2004 at Arizona, with Curtis (Shut The Door) Palidwor stationed between the wickets and eclipses, by one, the fewest in any previous playoff tilt, a 17-5 semi-final blowout of San Jose at the 'Dome on May 9, 2009 en route to the 'Necks last NLL title.
As omens go, not a bad one to hang your helmet on.
"You just think of where we were when we first went to training camp,'' said defender Mitch Wilde. "The mentality of our group is to continue to get better every week.
"It's a lot of Del but it's also a lot of our 10-man unit. You've got to give Curt some credit, as well. They put this group together, they put the system together and guys are just buying in right now.
"Tonight was one of the most complete games we've played. No shifts off. Our unit doesn't get a whole of off recognition but we love it that way.
"We know we can play good defence and tonight we showed it.
"I'd go to bat with any of these guys. That the strength of our team, our back end and front end working so well together. Everyone's focused on being a really good teammate."
Nothing came easy. What was gained was earned. Scoreless after a quarter. A 2-0 Calgary lead at the break.
Dating back to Monday's 12-11 semi-final squeaker at San Diego, Del Bianco had put together an eye-popping shutout streak of 43 minutes and 39 seconds, Colorado's Ryan Lee ending it at 2:53 of the third quarter.
"The big thing'' adjudged Del Bianco, "is that we trusted each other, stuck to the game plan and the guys let me see the ball well.
"It's a situation where when I'm having a bad night they lift me up and when they make a mistake I'm there to back them up.
"That's what this is all about. We're a unit out there."
That cohesiveness could not be better demonstrated by the cumulative defensive effort on display Friday.
"It shows the leadership in that room,'' praised assistant coach Rob Williams. "The older guys bringing the younger guys along. We talked before the game about communication and trust, believing in the guy next to you.
"They've got a good coaching staff down there and a great goalie, too, and a bunch of guys on their D who are gritty. Just like ours.
"It was that kind of battle."
The 'Necks now await the survivor of Saturday's Buffalo-Toronto tong war to discover their championship opponent.
"That's been our goal, right?'' reasoned Del Bianco "You don't go into a season saying: 'I hope I come third.' Or: 'Wow, I hope I make it into the second round.'
"Everybody wants to play in that last game of the season and we have a chance to do that now.
"So let's enjoy it and put in the work."