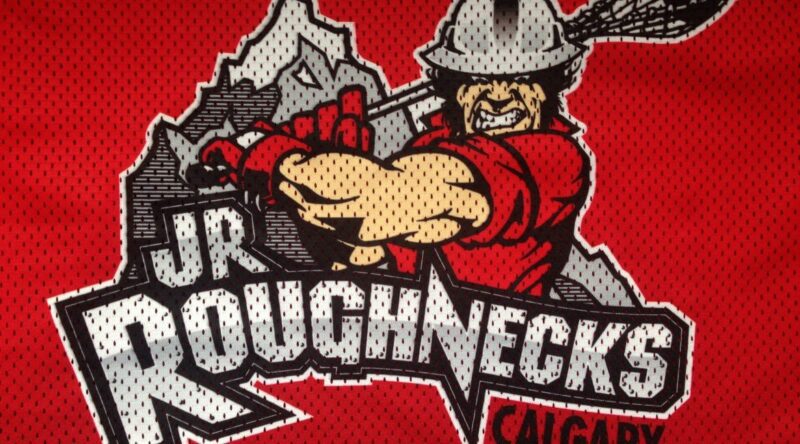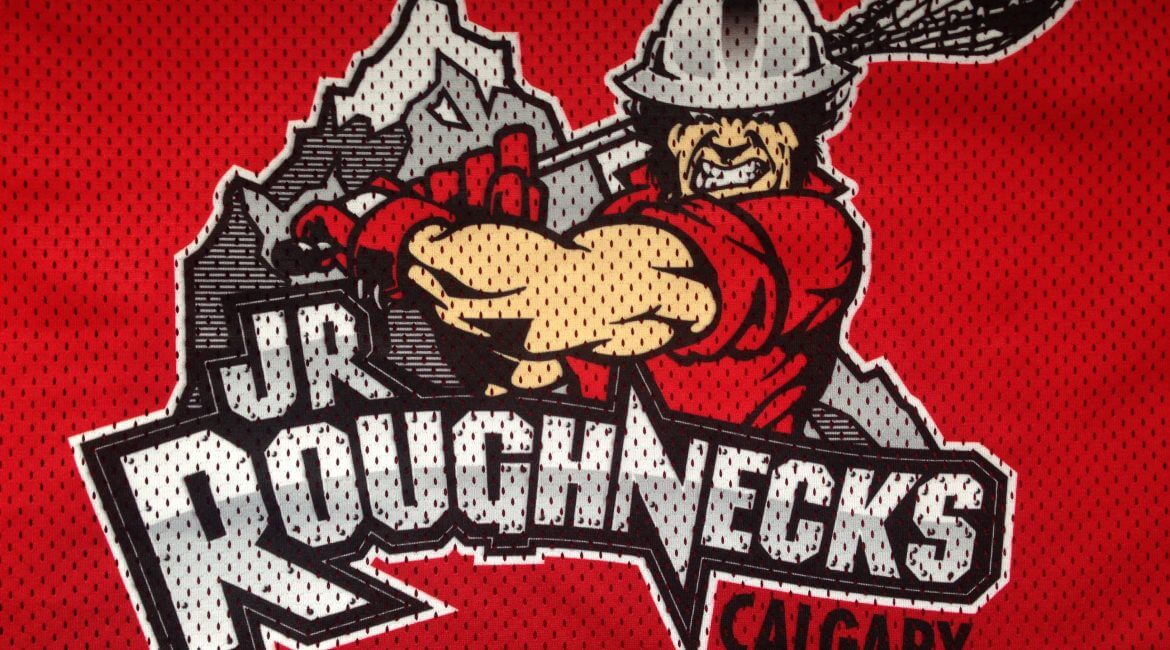 The Calgary Roughnecks are pleased to announce the rosters for our 2018 Bantam, Pee Wee, and Midget Junior NLL teams.
The three Junior Roughnecks teams will compete at the 6th Annual Junior NLL tournament where they will play against other youth athletes representing teams from around the league from Aug. 24-26 at the Toronto Rock Athletic Center in Oakville.
The full rosters are as follows:
PEE WEE JR. ROUGHNECKS
# NAME JERSEY SPONSOR
00 Andrew White High Voltage Coaching
3 Arley Wasson Hannigan's Paint and Décor
4 Blake Robinson Tri R Consulting
5 Wyatt Schnurer Reliant Comfort Systems
6 Davis Michaluk Carscallen, LLP
7 Kohen Bohnet BOHNET EARTHWORKS
8 Cohen Lalonde ALCRAFT
9 Hudson Isaacs PX3.com
11 Ryan Williamson CENTURY 21 Foothills Real Estate
13 Aren Cej Spark Psychology Calgary
14 Hale Dobbyn Dobbyn Lightning Protection
15 Carter Papp A-1 Concrete Cutting
16 Madden Bowers saltandseagull.com
17 Max Gomez Conncore Towing
18 Lucas Harlow Hino Central
19 Liam Steele 2 W-Holdings
20 Kaiden McDonaugh
29 Kayden Yeaman TBS Hockey
40 Wyatt Viste Animal Care Centre of Strathmore
49 Oliver Meyer
53 Otto Hanson Tamarack Valley Energy
55 Duff Houston Burnet, Duckworth & Palmer LLP
71 Dylan Belliveau Startec Refrigeration
94 Orion Sartison #JimWay (Not Subway)
98 Cooper Williams CIP Document Solutions
99 Ashton De Groot TransCanada Turbines
BANTAM JR. ROUGHNECKS
# NAME JERSEY SPONSOR
00 Max Van Eyk
1 Jered Robbins
2 Teag Hilkewich
3 Hayden Wasson Rangeview Thru Tubing
4 Carter Linkletter ADAMA
7 Graham Podrasky Caliber Sport
8 Owen Williams CIP Document Solutions
9 Andrew Chio CARcierge
11 Seth Miller Century 21 Bamber Realty – Craig Miller
13 Carson Mann Arashido.com
15 Dain Madeiros
17 Adam Kelly
19 Jackson Unger
21 Ridley Horton Sportzsoft
22 Caden Pickell
24 Caiden Moon
25 Aidan Pilson Hopewell Residential
26 Garren Dumanowski Full Circle Ventures Ltd.
31 Justin Melnyk
33 Ben Murray Gibbs Gage Achitects
44 Rian Finnigan NE Sportsplex
46 Brett Mazil SA Quality Inc.
47 Liam O'Dwyer Payran Systems
71 Cameron Fewster Cougar Contractors Ltd.
72 Mason Rockley Segue Systems
97 Colton Tagg Triway Services Ltd.
MIDGET JR. ROUGHNECKS
# NAME JERSEY SPONSOR
1 Haiden Merriam Northern Mat and Bridge
2 Lukas Olsson KPMG Enterprise
4 Joel Lucas Smokey Mountain Snuff
5 Colton Jones DOIG Optometry
7 Riley Isaacs PX3.com
8 Hunter Lalonde DH Fitness
9 David Bevis JOOGER VENTURES LTD.
10 Gavin Mar
12 Mason Dyck Evanston Family Dental
14 Jimmy Murphy Force Auto Styling
15 Tanner Park Multivans
16 Aidan Smith E.E.S. Financial Services Ltd.
18 Jacob Harlow First Capital Leasing
19 Brady Bolton
22 Skylar Running Rabbit Schmitz Mittz Inc.
23 Jacob Berg Pandemic Framing
24 Ashton Wilson Wilson Homes
25 Jacob Sieppert Iron Creek Oilfield Rentals Inc.
30 Josh Pilsner
34 Carter Webber Sonic Industrial Services
37 Chaz Leonard-Bedier WILD 95.3
44 Davis Dame Downtown Vision Care
99 Brevin Lauzier CIP Document Solutions