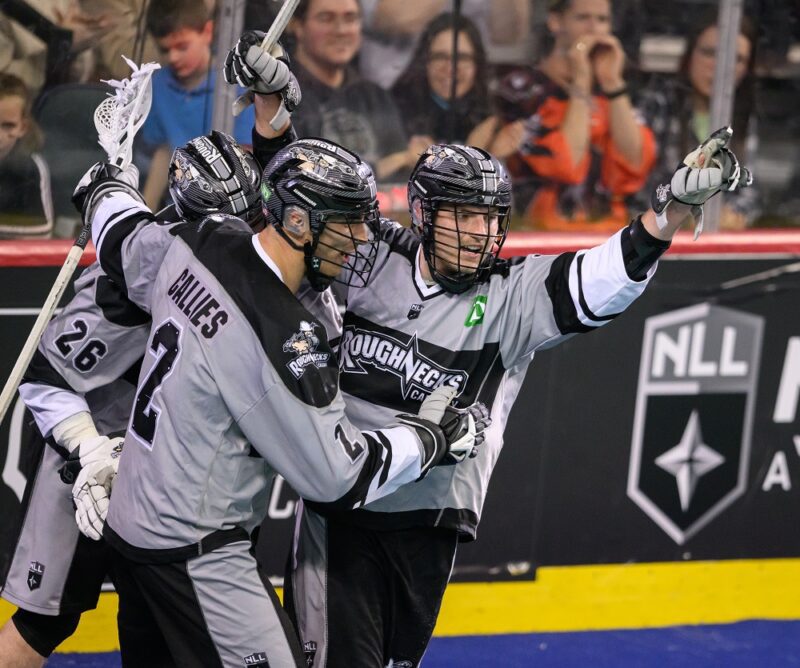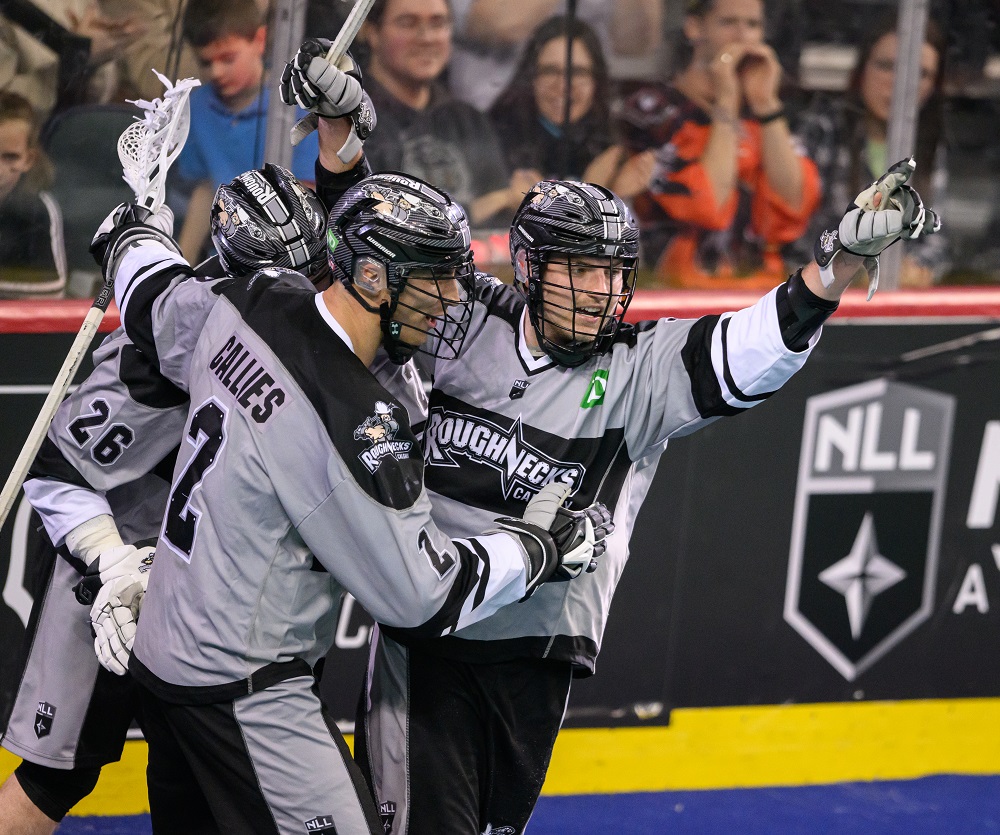 By: Riley Pollock – 09-03-23
SETTIN' IT UP
One more on the road.
The Roughnecks (7-4) finish their four-game road trip Friday night when they battle the Colorado Mammoth (5-5) at the Loud House at 7 p.m.
This is the third and final meeting between these two teams and will determine the season series as both teams have won a game each.
The Riggers will look to get back in the win column after falling 11-9 in Las Vegas two weekends ago. They had won four in a row before that setback.
For Colorado, they split their last two games with Panther City, falling 13-7 in Fort Worth, before winning 14-12 at home.
The Roughnecks head into the tilt second in the West behind San Diego (7-2). Colorado is tied for fourth in the West with Saskatoon and looking to get back into a playoff spot.
Riggers forward Josh Currier needs four assists to hit 100 in his career, while his brother Zach needs 12 loose balls for 900.
Christian Del Bianco needs 55 saves to hit 3,000 in his career.
2022-23 Head-To-Head
Both teams have won at home in their two games so far this year. Tanner Cook leads the way in scoring against Colorado this season with 10 points in two games.
2022-23 Scoring Leaders
Roughnecks:
Jesse King – 58 points (22g, 36a)
Tyler Pace – 51 points (17g, 34a)
Tanner Cook – 33 points (17g, 16a)
Haiden Dickson – 28 points (16g, 12a)
Mammoth:
Eli McLaughlin – 42 points (21g, 21a)
Connor Robinson – 36 points (20g, 16a)
Zed Williams – 32 points (17g, 15a)
Goaltending 2022-23 Head-to-Head:
Christian Del Bianco: 7-4
GAA: 9.72
SV %: .813
Dillon Ward: 5-3
GAA: 11.69
SV %: .793