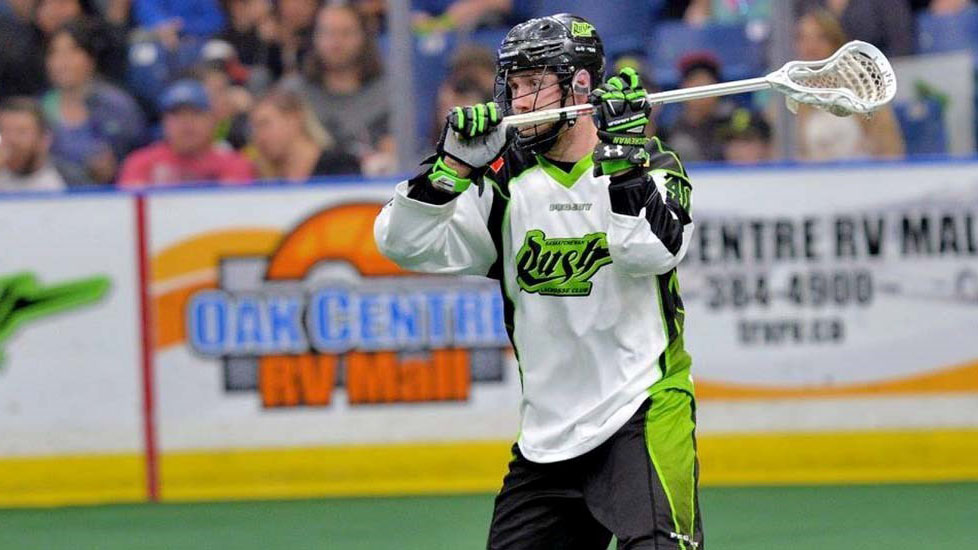 There's no place like home.
That's certainly true for Calgary native Dan Taylor, who was acquired by the Roughnecks in a deal with the Toronto Rock Monday.
"I've been a Roughnecks fan since I went to the first-ever game," Taylor said. "I had season tickets every year until I left for college.
"It's a dream come true to play for the hometown team."
The 25-year-old Taylor has been on the Riggers' radar for quite some time, said GM Mike Board, explaining the 6-foot-3, 215-lb. lefty "brings size, skill and athleticism to the roster."
"We've always liked him," said Board. "It was just a matter of where he fit, and if we could get a deal done with another team.
"We're always happy to have some Calgary kids on the team. They're a part of the community; Dan works for ELEV8 Lacrosse, he's out there teaching kids (in our city). It's nice to have some more local blood on the squad."
Taylor spent his minor and junior career playing here, first for the Calgary Axemen organization and then the junior A Mountaineers. He also played four years of NCAA field lacrosse at Lehigh University after being recruited by former Rigger and Lehigh assistant coach Taylor Wray.
Following his collegiate career, Taylor was drafted by the Saskatchewan Rush in the second round, 12th overall, in the 2015 NLL Entry Draft. After nearly three seasons with the Rush, he was acquired by the Rock in March 2018, and played three games with the eastern squad to close out their campaign.
Taylor recorded 36 points in 16 regular-season tilts during his tenure with the Rush, and three points in three games during his stint with the Rock.
Now entering his fifth year in the NLL, Taylor looks to become a regular in the Roughnecks' lineup.
"One of my goals is to be a consistent player in the lineup," he said. "The last couple of years I've been in-and-out of the lineup. Other than that my main goal is winning."
"He hasn't played as many games as other guys in the league," said Board. "But he's got an upside. Come training camp we'll see what the battles look like, and see what he brings us."
And what is Taylor planning to bring?
"I think I bring some size, some scoring ability, and some floor vision," he said. "I'm going to work hard out there to get guys open…I want to help the team win on a nightly basis."
It may be a new club for Taylor, but the lacrosse world is small. The lefty already knows plenty of his new teammates.
"I've known Holden Cattoni since I was four," Taylor explained of the fellow southpaw.
"We played together with the Axemen for eight years. Then we played against each other for a number of years when I played on the Mounties and he was on the Okotoks Raiders.
"I played with Riley Loewen with the Maple Ridge Burrards, (I know) Curtis Dickson, Mitch Wilde and Anthony Kalinich. I played against Wesley Berg for a number of years at nationals.
"It's a good team, it's a good group of guys."
And of course, Taylor is eager to perform for the spectators at home.
He was a part of the roaring Rough House for years, after all.
"I'm really excited to play in front of the fans," said Taylor. "I know how great the fan base is here, and I'm happy to be a part of it."