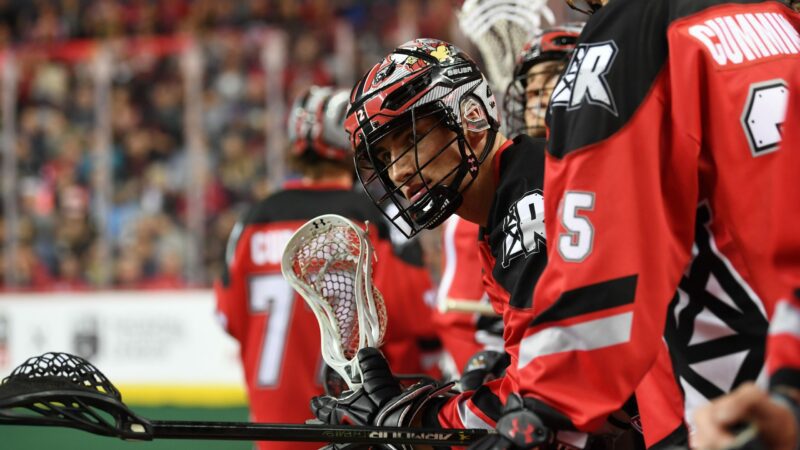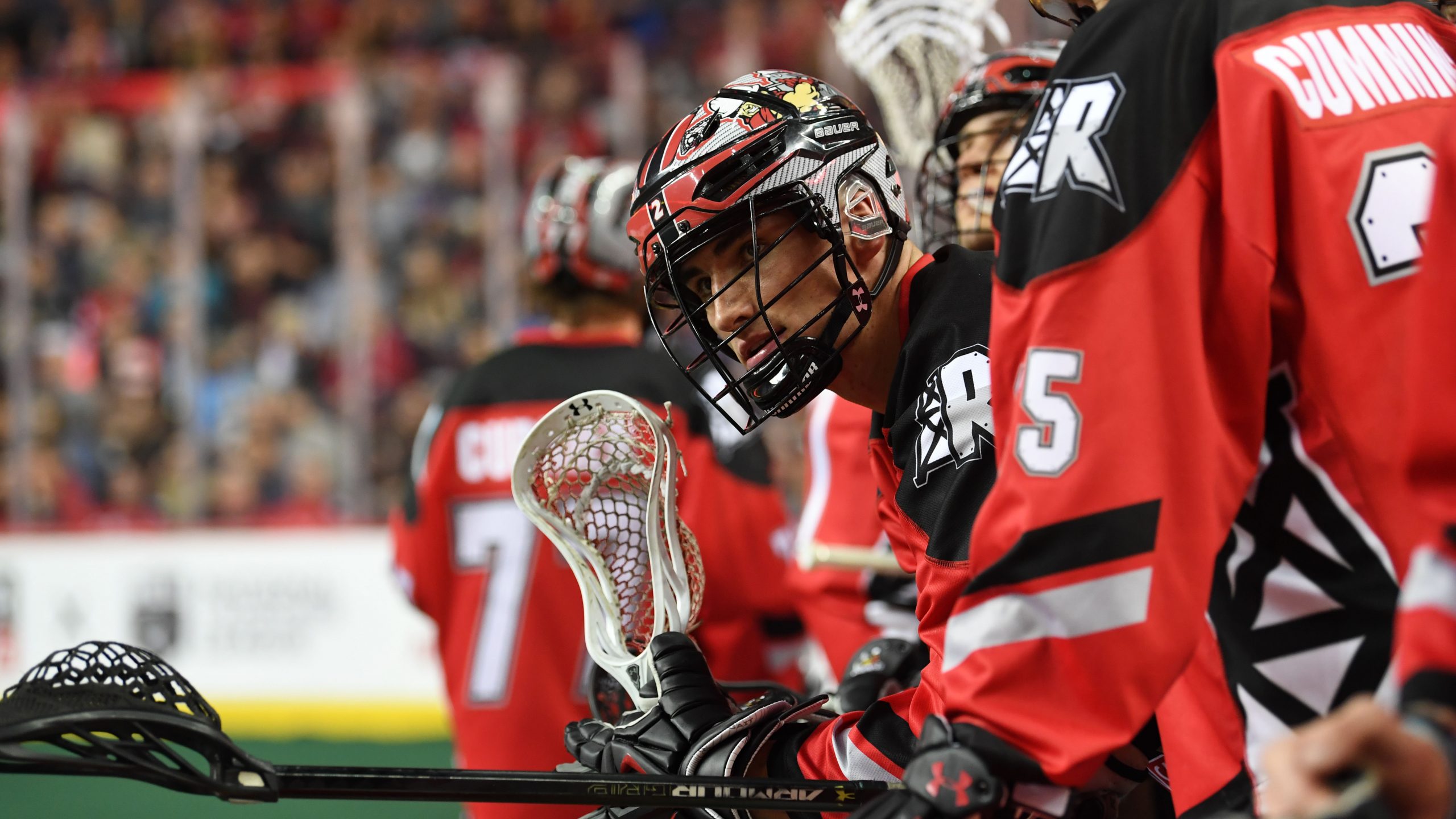 SETTIN' IT UP:
'Dome sweet 'Dome.
The Roughnecks return home to take on the relocated Halifax Thunderbirds at the Scotiabank Saddledome Saturday night. (7:30 PM, tickets)
To welcome the Maritime NLL Franchise, the Roughnecks are throwing an East Coast Kitchen Party. The night will include East Coast eats such as donairs, cod tongues, and garlic fingers, Alexander Keith's on special for $5 during Happy Hour, and the Nova Scotiables performing live at halftime. Check out our Game Day Guide for more information.
The tilt is a big test for the 2-3 Riggers, who look to improve to .500 on the season against a team that hasn't lost a game yet. The Thunderbirds have gone 5-0 to open their inaugural campaign.
Most recently, the Thunderbirds downed the San Diego Seals 8-5 at the Scotiabank Centre Jan. 18.
The Riggers are coming off a 13-12 loss to the expansion Knighthawks in Rochester on Jan. 18.
HEAD-TO-HEAD:
They may have a new name and look, but the Roughnecks have played the Thunderbirds before – when they were the Rochester Knighthawks. (More info on that here).
In their last meeting, the Roughnecks defeated the squad 12-9 at Blue Cross Arena March 23, 2019. Propelled by a nine-point effort from Curtis Dickson the Roughnecks erased a 7-6 halftime deficit to defeat the Knighthawks.
2019-20 SCORING LEADERS:
*To be expected in lineup
Roughnecks:
Curtis Dickson – 10g, 12a
Dan Taylor – 8g, 9a
Marshal King – 3g, 13a
Thunderbirds:
Ryan Benesch – 9g, 12a
Cody Jamieson – 7g, 15a
Stephen Keogh – 10g, 7a
THIS, THAT, & THE OTHER:
THIS: Clutch Duch is back at the Rough House! Forward Rhys Duch will make his first appearance at the Scotiabank Saddledome since the 2019 NLL Cup victory, in which he scored the overtime game-winner. After being out for four games due to a lower-body injury, Duch played his first tilt of the season last weekend in Rochester, tallying two assists in the outing.
THAT: Several players take point streaks into tomorrow's game: Curtis Dickson (10g, 12a), Dan Taylor (8g, 9a), rookie Marshal King (3g, 13a) and defenceman Eli Salama (4g, 2a) have tallied points in all five contests this season. Tyson Bell (1g, 4a) has points in four consecutive outings while Shane Simpson (2g, 3a) and Mitch Wilde (2g, 3a) are riding three-game streaks. Zach Currier (four-games) and Haiden Dickson (two-games) saw their point streaks end on Jan. 18.
THE OTHER: There are a few milestones within reach for your Riggers tonight. Rhys Duch needs three goals for 400, Tyson Bell needs four points for 50, Tyler Burton needs eight loose balls for 600, and Eli Salama is eight loose balls back from 100.