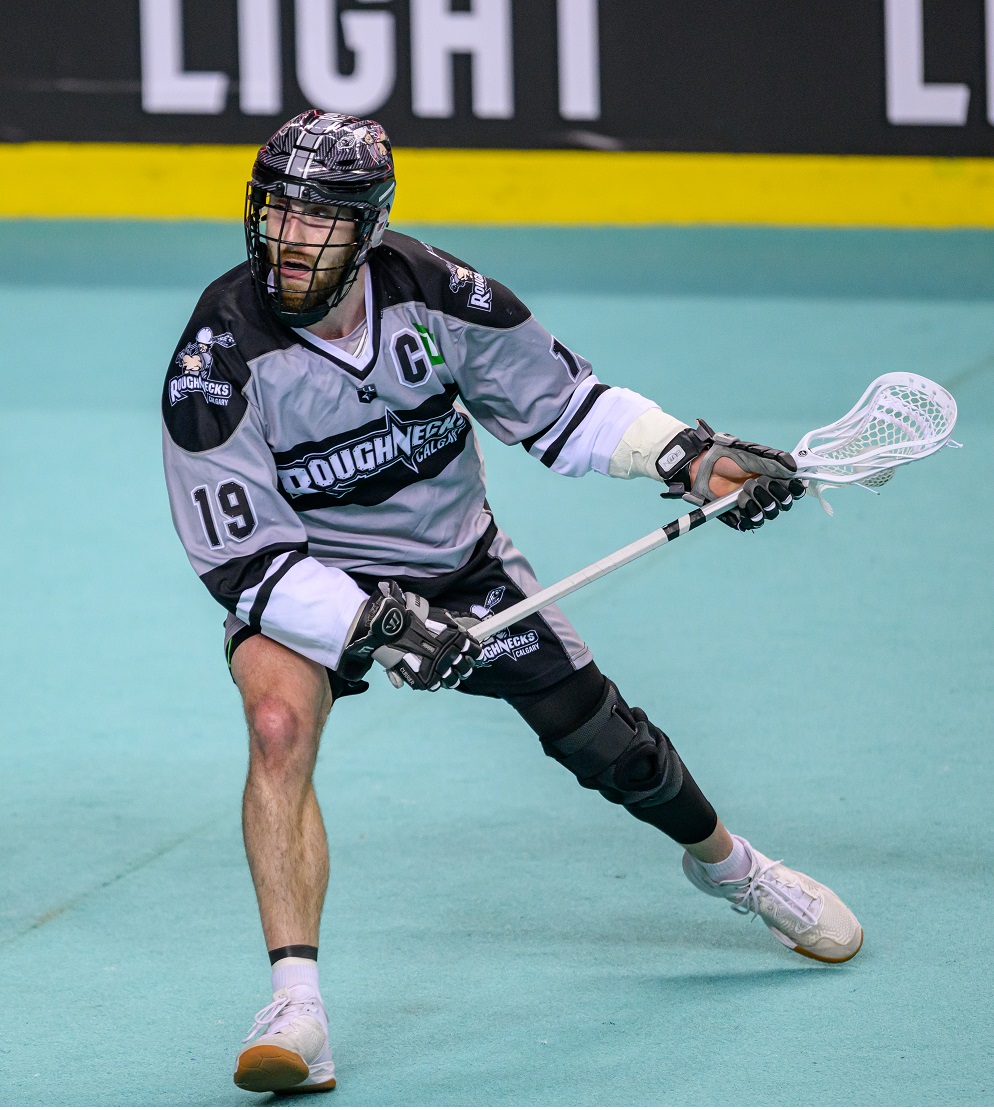 By: Riley Pollock – 04-05-23
It's a quarter-final battle at the Rough House.
The Riggers welcome Panther City to the Scotiabank Saddledome Saturday at 7:30 p.m. TICKETS
It's the first playoff matchup for these two and Panther City's first trip to the postseason in their second season in the NLL. 
The Roughnecks won both of their regular-season matchups with PCLC, 12-5 on April 8 and then a come-from-behind 13-12 win on the road in the final game of the regular season on April 21. 
Riggers Captain Jesse King knows the playoffs are a different beast and his team will have to be at their best to get past Panther City. 
"Fort Worth is a fast team, they play physically on the back end as well," said King. "I think if we can stick to our game plan and get to the benches on both ends of the floor to allow our transition and reverse transition be successful, then we should be in a good place. 
"Curt has made that a priority, which is why flying into practice last weekend and getting a little conditioning going was very beneficial."
Like King mentioned, the Roughnecks had a bye last week and had everyone on the turf in Calgary for a practice.
"Your preparation doesn't change too much," he said of heading into this tilt. " We had a bye the last weekend of the season so we were able to get a good practice in and replicate a game, which gave us some good conditioning. You keep your training during the week dialed and maybe watch a little more film than you normally would. For the most part you go with what has kept us successful this season."
In a season where not many gave the team a chance early on, the Roughnecks set a franchise high in wins with 13. King says this group is pumped up to get the postseason rolling. 
"Guys are definitely excited," he said. "We know we are prepared, we know what we are capable of as a team, and lots of guys have friends and family coming out to this game. Our ability to be successful during the season has allowed us a home game and we know how important that is for our success."