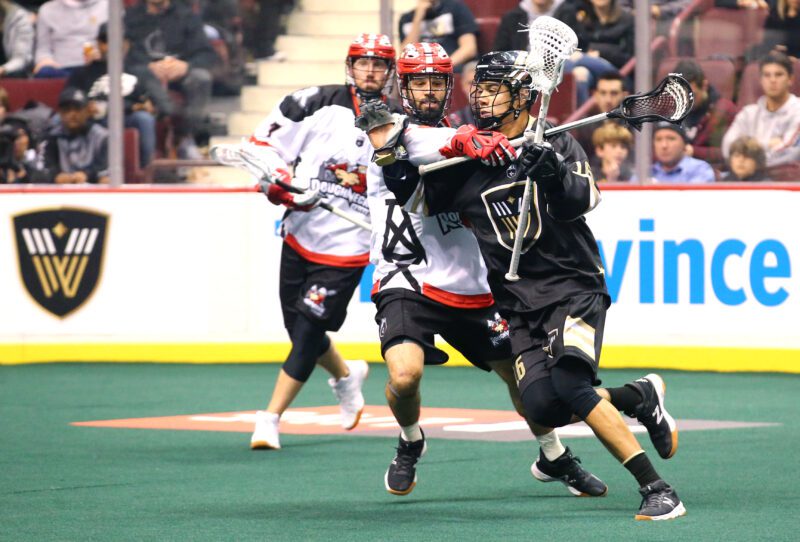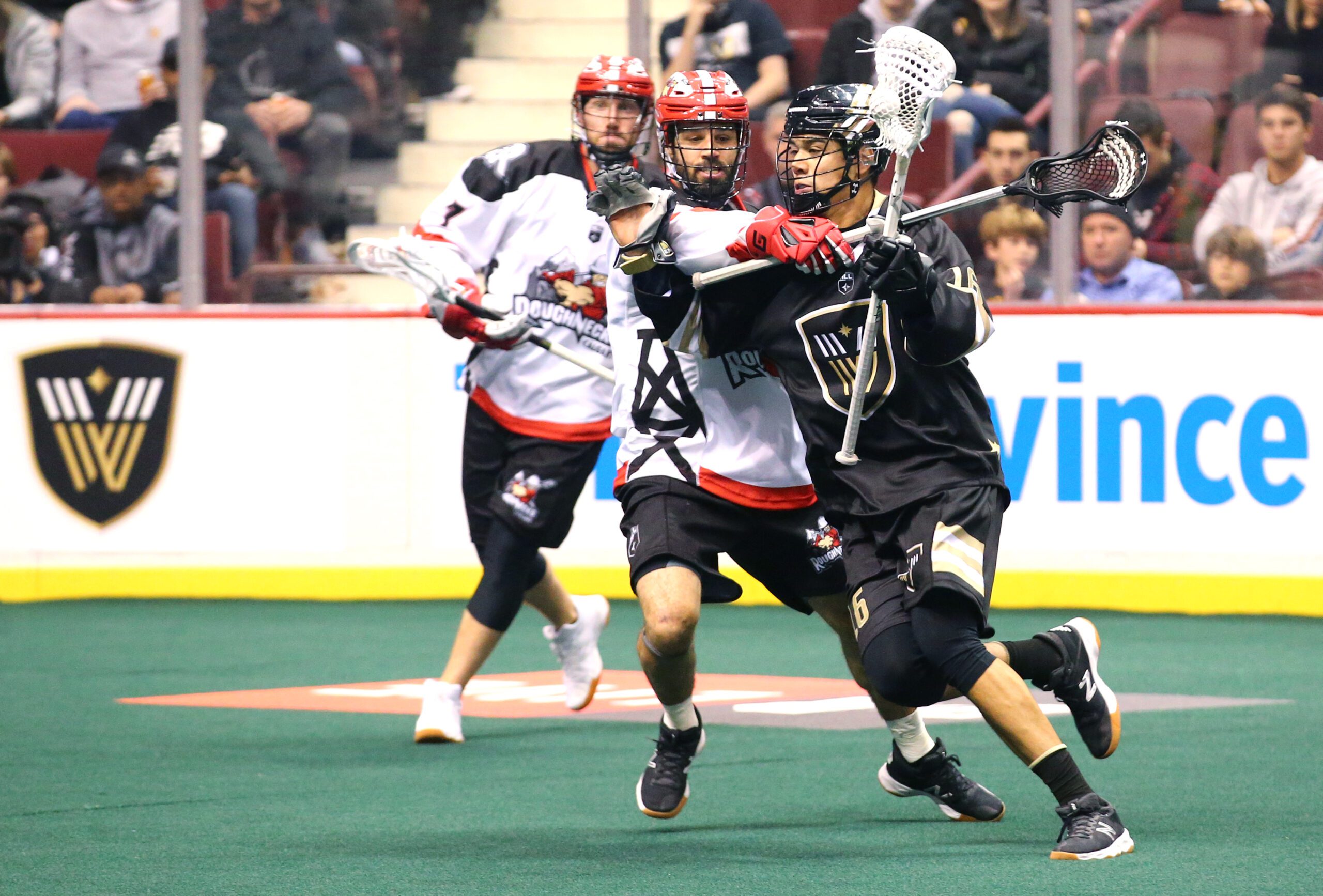 If redemption was what they wanted, they got it.
The Roughnecks made a statement Friday night, dominating the Vancouver Warriors 14-8 at Rogers Arena a week after losing their season-opener to them.
They improved to 1-1 this campaign.
The game was close early and after four unanswered goals from the Warriors in the second quarter, the Riggers offence exploded – tying it up at six by the half and then scoring seven straight goals themselves.
Here are Three Thoughts from head coach Curt Malawsky on the game:
On playing offence by committee:
"We had some great efforts from a lot of guys. Some of the goals were tic-tac-toe in the back on the net and that's what I really liked, it wasn't a lot of individual effort. We shared the ball, shared the floor, and shared the responsibility up there. Everyone had a piece in the offence whether you had three goals, a handful of assists, or even just makings sure you were responsible enough to get off the floor. I thought it was a very responsible game. I thought as a group they were exceptional up there."
On the defence working hard alongside Christian Del Bianco, who stopped 36 of 44 shots on goal, including a third-quarter shutout.
"He's so head strong, he wants to wins so badly. Last week you saw him wanting his team to win, and I think he maybe did a little too much. This week he just went and played the game he loved and let the game come to him … He's our number-one goalie, and he played very well.
"I thought our defence was really good up there. All the guys in the backend, we soaked shots, we got in lanes, we played by committee, and we didn't pack it in. We didn't extend out, and we made sure we played tight. A lot of good communication, we had some young guys on the backend that played really well, and our veteran guys showed the will to win."
On Rhys Duch cresting 900-career points with a two-goal, eight-assist performance.
"I wouldn't have even known about, that's the type of player Rhys is. I wouldn't have known about the 900 points unless somebody told me about it. He's a team guy, he buys into the systems, trusts in everybody and trusts the process. He's got an axe to grind; and anytime you get let go and have someone saying you're not good enough, he takes it personal. He's been good enough for us, no question."