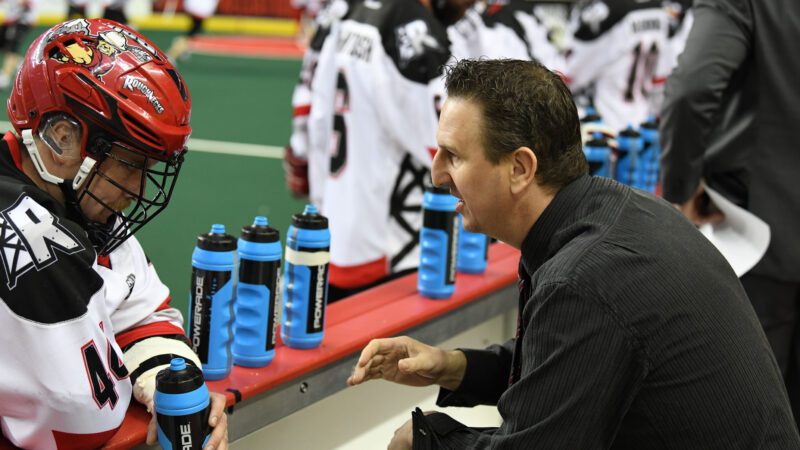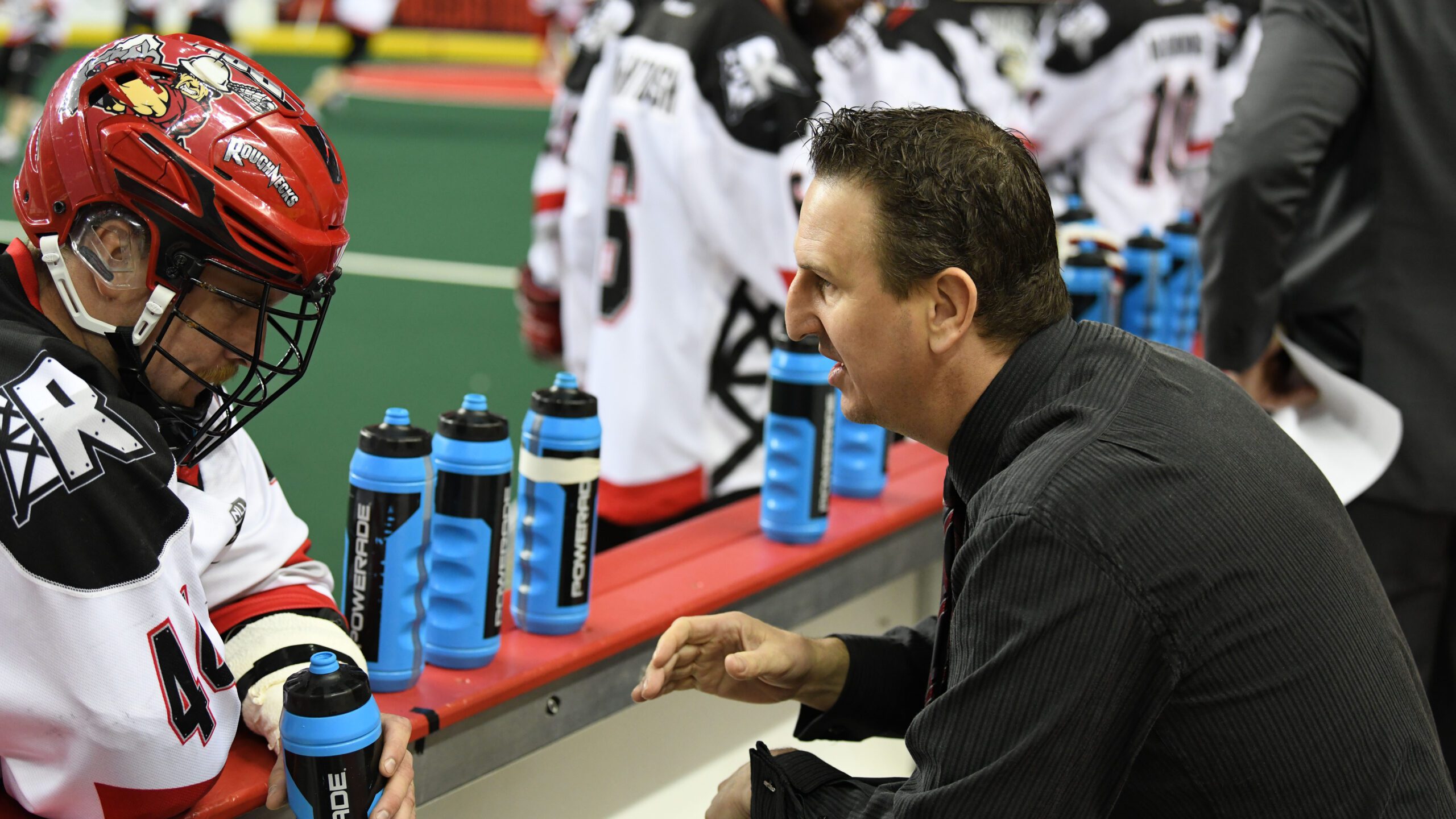 You play pre-season games for a reason – to get a live-action look at the personnel vying for roster spots.
The Roughnecks hit the turf Saturday night in Saskatoon for their lone exhibition game before their Dec. 15 home-opener vs. Vancouver Warriors, falling 17-11 to the defending NLL champion Saskatchewan Rush.
The two teams kept it close in the first half, but the Rush pulled out ahead in the second quarter building leads of 6-5, and 10-7 en route to the win.
We asked head coach Curt Malawsky for his thoughts on the tilt. Here's a few things that stood out to him in the contest.
1.On controlling momentum
"I think momentum swings in the game were an issue for us. We get close and we have to make sure the next couple of plays are real tight and they weren't, and instead of a one-goal game it was a six-goal game. I also don't think our discipline was very good, we put them on the powerplay too much. So we have to correct our discipline, no question, but we'll clean that stuff up -that's what the pre-season is for. We'll learn from it and move forward."
2. On new Roughnecks showing their stuff.
"They all worked very hard; our new guys worked extremely hard and battled in the trenches for loose balls. They fit in well out there, the guys played well. I especially thought Eli Salama had a great game … And Rhys Duch, who had five goals, I thought Duch was good, he shot the ball extremely well. He picked off all four corners of the net, shooting pure overhand. He did his job up there,we just have to create a secondary scoring."
3. On shoring up their defensive game
"We had some good shifts, there were shifts where we had really good communication and we played two-man, tough crosscheck. We didn't get spread, and we didn't get chased around – there were some great shifts that we can definitely build on. Next game we need to possess the ball, have better discipline, and have better mental fortitude, the guys acknowledge that."