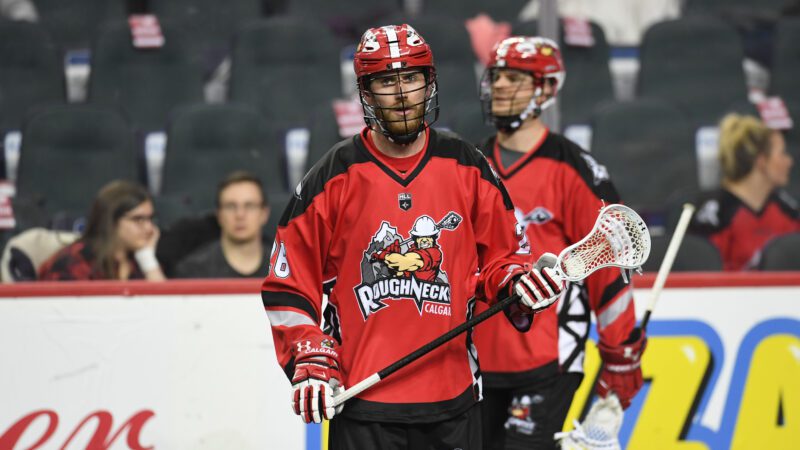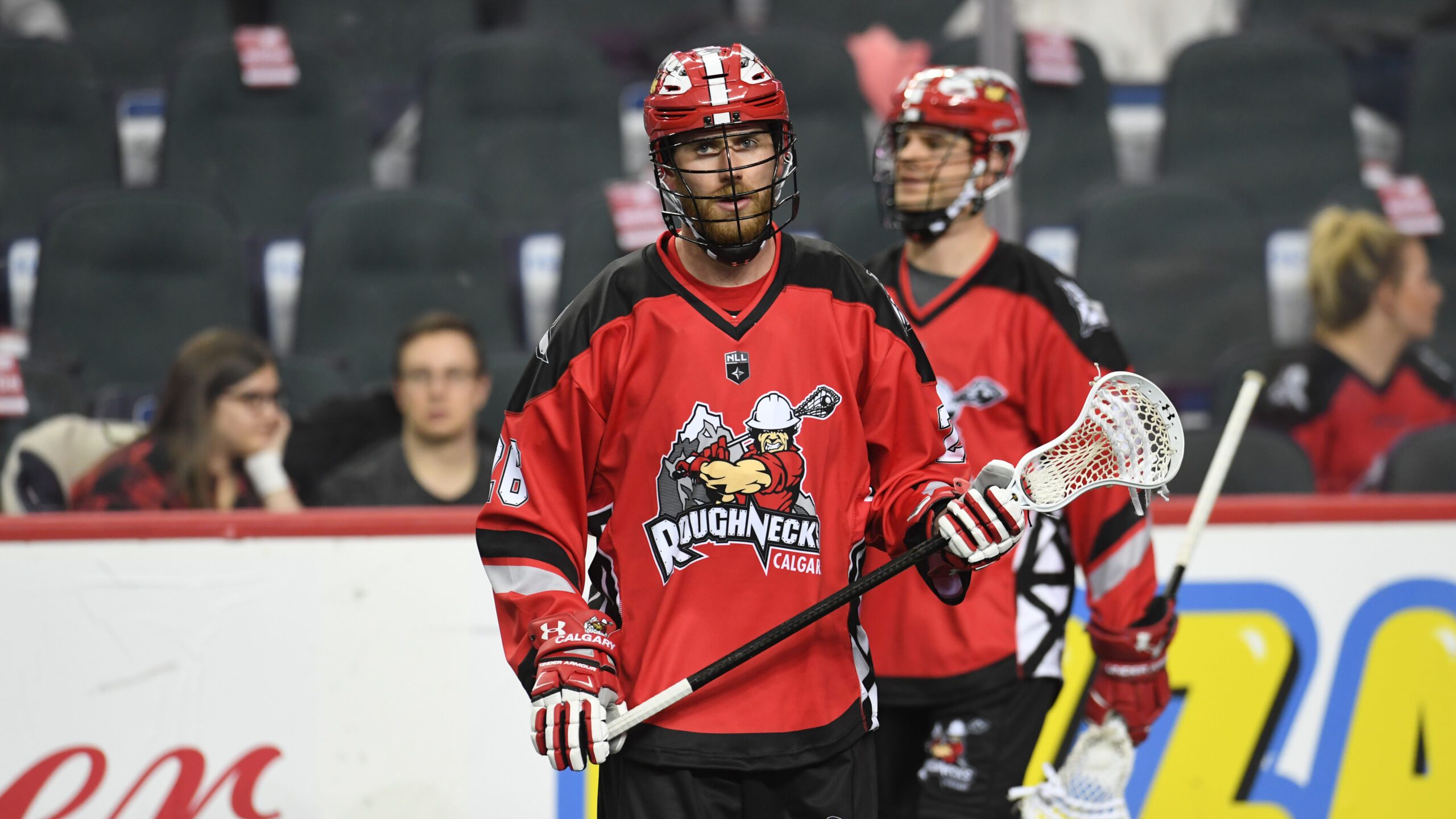 RIGGER RAMBLINGS: The Calgary Roughnecks look to extend their winning streak to four tonight as they host the New England Blackwolves at the Scotiabank Saddledome. Game time is 7:00 p.m. MT. Watch the Dueling Piano Kings perform live during the halftime show and again in the Chrysler Club after the game. The Roughnecks are also excited to welcome the Calgary Stampeders and the Grey Cup to the Rough House tonight. Fans are encouraged to grab a photo and an autograph in section 227 starting at 5:30 p.m. The Riggers are coming off Sunday's 11-8 victory over the Colorado Mammoth. Calgary pressed in the second half, adding six goals to overcome Colorado. Rhys Duch (4g, 2a) had a first-star performance for Calgary recording a game-leading six points. Zach Currier and Ryan Martel both netted their first goals of the season while rookie Shane Simpson (1g, 2a) recorded his first NLL career point. Ryan Benesch led the Mammoth with a pair of goals and an assist while six others from Colorado tallied goals in the loss.
NEW ENGLAND: Tonight marks the one and only regular season meeting between the Roughnecks and Blackwolves. Since 2015, when the Black Wolves played their inaugural season in New England, the Roughnecks have have a record of 3-1. In their last meeting, New England took the one-game series with a 13-12 overtime upset.
2017-18 Regular Season Series Recap
Apr. 8/18 at NE: NE 13 CGY 12 OT … Johnny Powless scored 47 seconds into overtime to lift the Blackwolves to a 13-12 victory over Calgary.
Shots on Goal: CGY 53 NE 46
Power Plays: CGY 4-8 (50.0%) NE 1-5 (20.0%)
All-Time Regular Season Records
All-Time vs. NE: 3-1
All-Time at CGY: 2-0
All-Time at NE: 1-1
Last CGY Win: Mar. 25/17, 18-13 at the Scotiabank Saddledome
Last NE Win: Apr. 8/18, 13-12 OT at the Mohegan Sun Arena
*Since moving to New England in 2015
HEAD-TO-HEAD: 2018-19 REGULAR SEASON
| | | |
| --- | --- | --- |
| Category | Roughnecks (3-1) | New England (1-1) |
| Home Record | 1-1 | 1-0 |
| Away Record | 2-0 | 0-1 |
| Goals For | 47 | 24 |
| Goals Against | 35 | 27 |
| Power Play Pct. | 45.83 | 30.00 |
| Penalty Kill Pct. | 62.50 | 53.85 |
| Faceoffs Pct. | 44.4 (44-99) | 33.3 (20-60) |
| Loose Balls | 260 | 126 |
| Points Leader – Series | n/a | n/a |
| Points Leader – Season | Rhys Duch (25) | Callum Crawford (12) |
INSIDE THE STREAK: Calgary has won three in a row, outscoring their opponents by a combined 34-21 including 15-4 in the second half. Goaltender Christian Del Bianco has tied his career high three-game winning streak set in 2017-18 from Feb. 3-16. Several Roughnecks have produced big numbers. Rhys Duch (9g, 12a) is the top performer with 21 points. Dane Dobbie (6g, 8a) is next with 14 points while Dan Taylor (5g, 6a) has 11. Riley Loewen (4g, 5a) has also been a strong contributor with nine points while Tyler Pace (3g, 4a) and Chris Boushy (3g, 4a) both have seven.
ENTER EAST: This week marks the first of six contests against an East Division rival this season. Calgary finished the 2017-18 campaign with a 3-5 record against opponents from the East.
'NECKS NOTABLES: Alternate captain Dane Dobbie leads the league in goals with 11 and in shots with 77. Last season the forward became the franchise's all-time leading scorer finishing the season with 751 points (371g, 380a) in 160 contests to surpass the previous mark of 684 set by now-Rush forward Jeff Shattler. Dobbie is also creeping up on Shattler's franchise record of 416 assists; he currently has 392 helpers in 164 career games.
SPECIAL TEAMS WATCH: Calgary's power play is fourth in the NLL at 45.83% The penalty kill is also fourth in the league at 62.50%.
DEL BIANCO'S ASSISTS FOR KIDS: On Dec. 15, Roughnecks goaltender, Christian Del Bianco, and the Roughnecks Foundation proudly announced a new charitable program, Del Bianco's Assists for Kids presented by Ascent Consulting Ltd. The partnership will see both Del Bianco and the Calgary Roughnecks Foundation direct $30 each while Ascent Consulting Ltd. donates $500 for every regular season assist recorded by the Calgary goaltender. In addition, Del Bianco is auctioning off his helmet on ElevateAuctions.com, which features the KidSport logo. Auction details will be communicated in the new year. Del Bianco tallied 17 assists during the 2017-18 regular season and hopes to increase his point total this year.
MILESTONE MARKERS: On Jan. 6, first round draft pick in 2018 Shane Simpson tallied his first NLL career point with a goal and two assists while Chad Cummings eclipsed 150 loose balls. On Dec. 28, Dan Taylor eclipsed 50 NLL career points while rookie Reece Callies recorded his first NLL career point with an assist. On Dec. 21, Rhys Duch surpassed 900 NLL career points and rookie Eli Salama recorded his first NLL career point with an assist. On Dec. 15, Dan MacRae eclipsed 600 loose balls while Chris Boushy recorded his first NLL goal and assist on the same night.
RECORD WHEN:
Leading at halftime …… 0-1 Outshooting opponent .…… 2-1
Trailing at halftime ……. 1-0 Outshot by opponent …..….. 1-0
Tied at halftime …….…. 2-0 Shots are tied ……..………… 0-0
ROUGHNECKS MONTH-BY-MONTH: December (2-1), January (1-0).
ROUGHNECKS VS.: (BUF 0-0), (COL 1-0), (GA 0-0), (NE 0-0), (PHI 0-0), (ROC 0-0), (SD 1-0), (SAS 0-0), (TOR 0-0), (VAN 1-1).
POST-GAME AUTOGRAPHS: After each home game, fans are invited down on the turf through Section 103 where they can meet the Roughnecks players and get autographs.
NEW FAN ZONES: The Roughnecks are excited to introduce three new zones this season that offer the same great entertainment but with an enhanced fan experience and preferred pricing.
Family Zone: Enjoy the Rough House excitement in our brand new alcohol-free zone located in section 218.
Student Zone: All University and College students are welcome to party with their peers in sections 203 and 204 for only $15 (plus GST and applicable fees) during every Roughnecks home game. (Available at the Scotiabank Saddledome box office with presentation of valid Student ID or online through TicketMaster.com with valid student email address).
Rough House Reserved: Get the lowest priced lower bowl tickets for just $20 (plus GST and applicable fees) directly through CalgaryRoughnecks.com. Tickets are available each Monday at 10:00 a.m. prior to all Roughnecks home games (while quantities last).
BOXING WEEK BLOWOUT: Today is your last chance to take advantage of the Roughnecks Boxing Week offer of 20% off season tickets for the remaining seven home games. With your season tickets you receive exclusive FanAttic store discounts, referral benefits and a dedicated customer service representative. No ticket will go to waste with our flexible ticket exchange program and many more special offers. Get yours today at CalgaryRoughnecks.com.
THE ROAD AHEAD: The Roughnecks now head south of the boarder for a double-header weekend as they visit the Seals on Friday, Jan. 18 at the Valley View Casino Centre and then face off against the Colorado Mammoth in a 3:00 p.m. matinee on Sunday, Jan. 20 at the Pepsi Center.