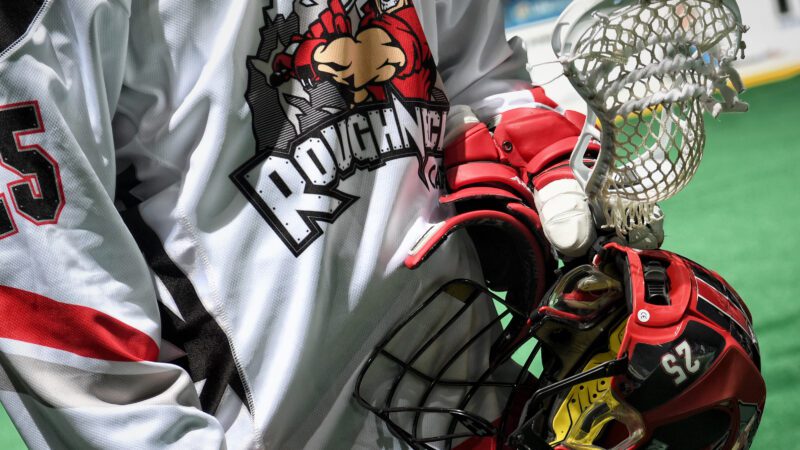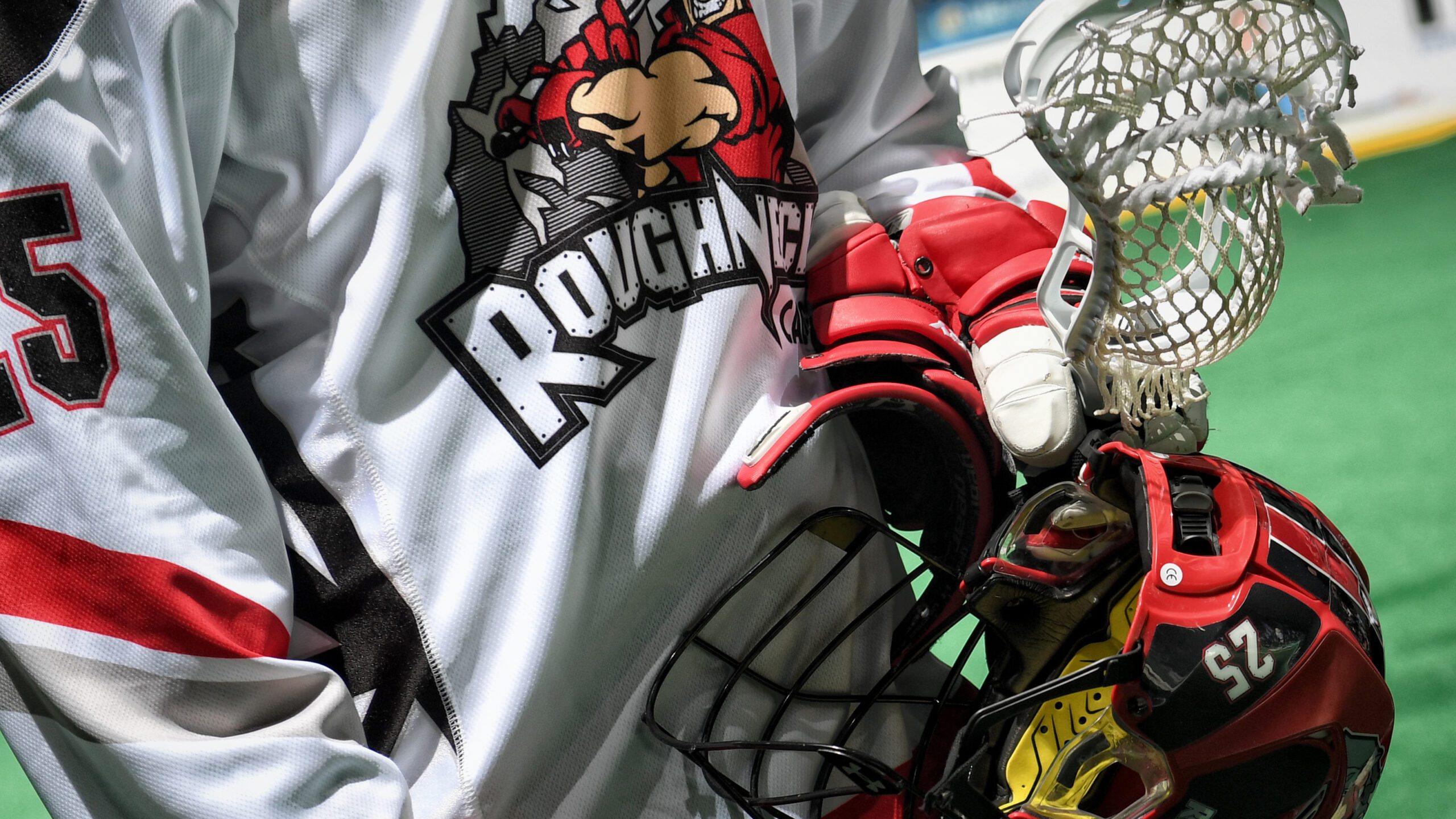 The Calgary Roughnecks begin their 18th NLL season tonight by hosting the Vancouver Warriors in the 2018-19 Home Opener at the Scotiabank Saddledome. Finishing 8-10 in 2017-18, Calgary will begin their quest toward improving upon a second-place finish in the West Division last season. The Roughnecks were ousted in the West Division Final by the eventual-champion, Saskatchewan Rush, after first defeating the Colorado Mammoth 15-12 in the semi-final. Vancouver did not qualify for the post-season.
VS. VANCOUVER: Tonight marks the first of three regular season meetings between the Roughnecks and Warriors. Calgary swept their four-game series during the 2017-18 regular season and outscored Vancouver by a combined 74-44. Curtis Dickson (14g, 19a) led the Riggers with 33 points while Logan Schuss (8g, 9a) topped the Vancouver Stealth with 15. Calgary will face-off against the Warriors again next weekend in their Home Opener on Friday, December 21, at Rogers Arena.
2017-18 Regular Season Series Recap
Dec. 15/17 at CGY: CGY 15 VAN 12… Calgary went on a 5-1 third quarter run to build a 14-9 lead.
Feb. 16/18 at CGY: CGY 20 VAN 12… The Roughnecks had a 13-1 first-half run en route to a 20-12 victory.
Mar. 31/18 at VAN: CGY 13 VAN 9… Calgary won 13-9 against the Stealth to clinch a spot in the 2018 NLL Playoffs.
Apr. 21/18 at VAN: CGY 26 VAN 11… Roughnecks tie a franchise record for most goals in a single game.
Shots on Goal: CGY 249 VAN 223
Power Plays: CGY 9-20 (45.0%) VAN 5-19 (26.3%)
All-Time Regular Season Records
All-Time vs. VAN: 29-20
All-Time at CGY: 11-12
All-Time at VAN: 18-8
Last CGY Win: Apr. 21/18, 26-11 at the Langley Events Centre
Last VAN Win: Apr. 15/17, 15-11 at the Langley Events Centre
ALL-TIME IN SEASON OPENERS: In their previous 17 season openers, the Roughnecks have a combined record of seven wins and 10 losses. Tonight marks the fourth time Calgary has faced Vancouver in a season opener with a record of 1-2.
TRADE WINDS: On Sept. 26, the Roughnecks acquired forward Jesse King and the 23rd selection in the 2018 Entry Draft from the Georgia Swarm in exchange for forward Holden Cattoni and the seventh selection in 2018. King, drafted by the Swarm in the first round, third overall in the 2015 NLL Entry Draft has 146 career points (50g, 96a) in 35 contests. On Aug. 13, the Roughnecks acquired forward Dan Taylor from the Toronto Rock in exchange for forward Johnny Powless. Calgary briefly acquired Powless from the New England Black Wolves in exchange for a second-round selection in the 2019 NLL Entry Draft and a fourth round selection in 2020. The 25-year-old Calgary product was originally selected by Saskatchewan in the second round, 12th overall, in the 2015 Entry Draft.
FRESH FACES: The 21-player active roster includes 14 returning players and seven new faces: free agents Rhys Duch and Chris Boushy join forwards Dan Taylor, acquired from the Toronto Rock on Aug. 13, and Jesse King, acquired from Georgia Swarm on Sept. 26. Three players from Calgary's 2018 draft class: defencemen/transition players Shane Simpson (first round, sixth overall), Eli Salama (first round, 12th overall) and Reece Callies (first round, 13th overall), round out the 2018-19 Roughnecks active roster.
PRE-SEASON RECAP: The Roughnecks fall to the reigning NLL Champions, Saskatchewan Rush, on Saturday, Dec. 8 at the SaskTel Centre. The two teams kept it close in the first half but the Rush pulled out ahead in the second quarter building leads of 6-5 and 10-7 en route to a 17-11 loss. Rhys Duch led the Riggers with five goals while Jeff Shattler was the top performer for the Rush with four.
HOW THE 2018-19 ROUGHNECKS WERE BUILT (21):
NLL Draft (12): Bell, Callies*, Cummings, Currier, Del Bianco, Dobbie, Harnett, Kalinich, MacRae, Pace, Salama*, Simpson*
Trade (4): King, Loewen, Taylor, Wilde
Free Agent (5): Boushy*, Burton, Carnegie, Duch, Richards
*Denotes rookie
POST-GAME AUTOGRAPHS PRESENTED BY CARDEL HOMES: After each home game, fans are invited down on the turf through Section 103 where they can meet the Roughnecks players and get autographs.
NEW FAN ZONES: The Roughnecks are excited to introduce three new zones this season that offer the same great entertainment but with an enhanced fan experience and preferred pricing.
Family Zone: Enjoy the Rough House excitement in our brand new alcohol-free zone located in section 218.
Student Zone: All University and College students are welcome to party with their peers in sections 203 and 204 for only $15 (plus GST and applicable fees) during every Roughnecks home game. (Available at the Scotiabank Saddledome box office with presentation of valid Student ID or online through TicketMaster.com with valid student email address).
Rough House Reserved: Get the lowest priced lower bowl tickets for just $20 (plus GST and applicable fees) directly through CalgaryRoughnecks.com. Tickets are available each Monday at 10:00 a.m. prior to all Roughnecks home games (while quantities last).
THE ROAD AHEAD: Following tonight's game, the Roughnecks will head to Vancouver to face-off in their new barn, Rogers Arena, for an 8:00 p.m. start. Calgary's next home game, and their only Friday night matchup this season, is on Dec. 28. Game time is 7:00 p.m. MST. It's the biggest Ugly Christmas Sweater Party in Calgary as the Riggers take on the San Diego Seals for the first time ever. There will be concourse activities including music, a variety of games and a Christmas photo booth. Fans are encouraged to wear their best (or worst) holiday sweater and bring one to donate to Project Warmth for those in need this holiday season. Project Warmth will also be accepting winter jackets, toques and gloves of all sizes.
2018-19 ROUGHNECKS ROSTER
| | | | | | | | | |
| --- | --- | --- | --- | --- | --- | --- | --- | --- |
| 00 | Richards, Tyler | G | L | 6'0 | 200 | Sept. 22/86 | Coquitlam, BC | Calgary Roughnecks |
| 2 | Callies, Reece* | D/T | R | 6'7 | 240 | Jul. 27/95 | Langley, BC | Langley Thunder WLA |
| 3 | MacRae, Dan | D/T | L | 6'1 | 202 | Jul. 17/88 | Oakville, ON | Calgary Roughnecks |
| 7 | Burton, Tyler | D/T | R | 6'0 | 220 | Sept. 30/88 | London, ON | Calgary Roughnecks |
| 11 | Harnett, Greg | D | L | 5'11 | 190 | Jun. 30/90 | Orangeville, ON | Calgary Roughnecks |
| 13 | Salama, Eli* | D/T | R | 6'2 | 205 | Aug. 24/96 | Coquitlam, BC | Langley Thunder WLA |
| 16 | Carnegie, Mike | D | R | 5'10 | 190 | Mar. 4/84 | London, ON | Calgary Roughnecks |
| 18 | Duch, Rhys | F | R | 5'11 | 210 | Jul. 14/86 | Victoria, BC | Vancouver Stealth |
| 19 | King, Jesse | F | L | 6'3 | 200 | Jul. 12/92 | Victoria, BC | Georgia Swarm |
| 21 | Boushy, Chris * | F | R | 5'11 | 192 | Jul. 28/97 | Oakville, ON | Burlington Chiefs |
| 22 | Simpson, Shane* | D/T | R | 6'2 | 170 | Jul. 18/94 | Hamilton, ON | Six Nations Chiefs MSL |
| 25 | Cummings, Chad | D/T | L | 6'5 | 217 | Jun. 27/91 | Caledon, ON | Calgary Roughnecks |
| 26 | Taylor, Dan | F | L | 6'3 | 215 | Jun. 10/93 | Calgary, AB | Toronto Rock |
| 35 | Del Bianco, Christian | G | R | 5'10 | 196 | Aug. 31/97 | Coquitlam, BC | Calgary Roughnecks |
| 44 | Dobbie, Dane | F | L | 5'9 | 204 | Dec. 1/86 | Elora, ON | Calgary Roughnecks |
| 55 | Wilde, Mitch | D/T | R | 6'3 | 210 | Jun. 12/91 | Brooklin, ON | Calgary Roughnecks |
| 68 | Pace, Tyler | F | R | 6'0 | 190 | Apr. 5/95 | Coquitlam, BC | Calgary Roughnecks |
| 77 | Currier, Zach | D/T | L | 5'11 | 177 | May 30/94 | Peterborough, ON | Calgary Roughnecks |
| 81 | Kalinich, Anthony | D | R | 6'1 | 190 | Apr. 4/98 | Maple Ridge, BC | Calgary Roughnecks |
| 89 | Loewen, Riley | F | L | 6'1 | 192 | Sept. 26/89 | Burnaby, BC | Calgary Roughnecks |
| 94 | Bell, Tyson | D/T | L | 6'2 | 193 | Feb. 14/94 | St. Catharines, ON | Calgary Roughnecks |
*Denotes Rookie | Injured Reserve: #10 Curtis Manning (D)
LEADERSHIP

Captain: #3 Dan MacRae (D/T)

Alternate Captains: #11 Greg Harnett (D), #17 Curtis Dickson (F),

#44 Dane Dobbie (F)

PRACTICE ROSTER

#8 Carter Dickson*(F)

#47 Sean Tyrrell* (F)